Shares tumble after M&C Saatchi warns on profits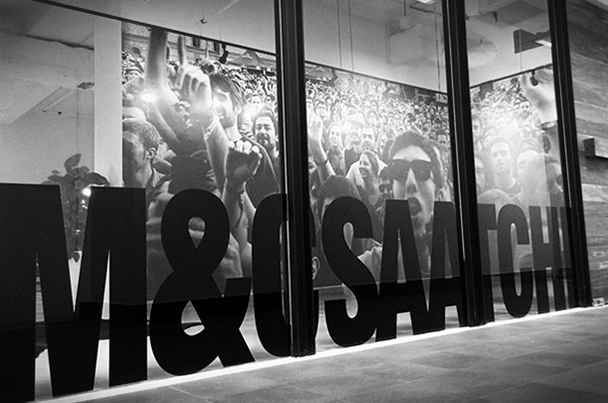 Shares in M&C Saatchi tumbled on Tuesday after the advertising agency warned on full-year profits.
The firm said it expected like-for-like full-year operating profits to be 5% to 10% below full-year 2019 expectations due to losses from start-ups it was invested in and a previously-announced £6.4m accounting charge.
The warning came as M&C Saatchi reported a 67% tumble in interim pre-tax profits to £2.5m and a 49% slide in operating profits to £4.8m. Net revenues nudged ahead 0.7% to £214.2m.
Chief executive David Kershaw said: "Our results in the first half have been impacted by the number of new businesses in the group, as well as the weighting of revenues shifting towards the second half of the year.
"While this has had a short-term impact on our results, we remain confident in, and committed to, our strategy of winning new business and investing in new, fast-growing businesses."
M&C Saatchi announced in August that it had identified issues with the 2018 results and would be taking a £6.4m charge as a result. It has also restated the 2018 interim results and on Tuesday announced it had hired PwC to carry out an independent review.
It said: "The group announced in August that we would be taking an exceptional charge of £6.4m to the group's 2019 results, as a result of an internal review of specific subsidiaries in the UK.
"We have since engaged PwC to conduct an independent accounting review of the whole group, which is expected to be completed by November 2019. Initial indications are that this review will result in the restatement of prior year results, rather than an exceptional charge in 2019."
Kershaw said: "Looking to the second half, our pipeline of new business is strong across the network, and our newest businesses are performing well and are expected to start making a meaningful contribution to the group."
Investors were less convinced, however, with the shares down 11% to 152.43p by 1400 BST.
Analysts at Peel Hunt said it had been a "challenging" first half for the firm.
"All regions except UK and Asia & Australia saw organic declines. Management has suggested that revenues for the full-year will be weighted [to the second half], with key client wins and profits to benefit the second half. However, for 2019, loss-making start-ups will weigh on group profits."
They added that the shares would likely remain "subdued" until PwC's review was completed.