Shares in Just Group spark on rising sales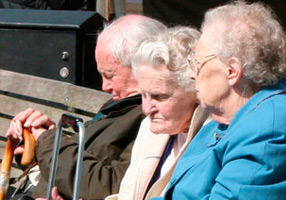 Shares in Just Group sparked on Tuesday after the FTSE 250 insurer reported a jump in retirement income.
The firm, which specialises in annuities that pay a fixed income to pensions with reduced life expectancies, said retirement income in the year to 31 December rose 25% to £2.7bn. Within that, defined benefit de-risking sales were ahead 28% at £1.9bn, while guaranteed income for life rose 16% to £739m.
New business profits grew by a "low double digit" percentage, Just noted, with lower new business strain. IFRS business margins improved in the second half and are expected to be around 8.5% for the full year. Meanwhile, underlying organic capital generation more than doubled on 2020, exceeding its 2022 target a year earlier.
As at 0930 GMT, shares in Just were ahead 7% at 92.05p.
David Richardson, chief executive, said: "Over the last two years we have transformed the business and are now in a position to deliver profitable and sustainable growth to shareholders.
"This profitable growth has been achieved alongside more than doubling our underlying organic capital generation, enabled by a further reduction in our market leading new business strain and tight cost control.
"Furthermore, we are comfortable with our robust capital position and are pleased that we have finalised the regulatory treatment of lifetime mortgages in our internal model."
Barrie Cornes, analyst at Panmure Gordon, said: "The underlying organic cash generation has more than doubled compared to 2020, thus exceeding Just's 2022 target a year earlier than planned.
"We believe that this should have a positive read across for the resumption of the dividend policy. We expect shares to reach well to the announcement, and maintain our 'buy' recommendation and unchanged 139p target price reflecting an 8x multiple on operating earnings."