Severn Trent accelerates river quality target as profits rise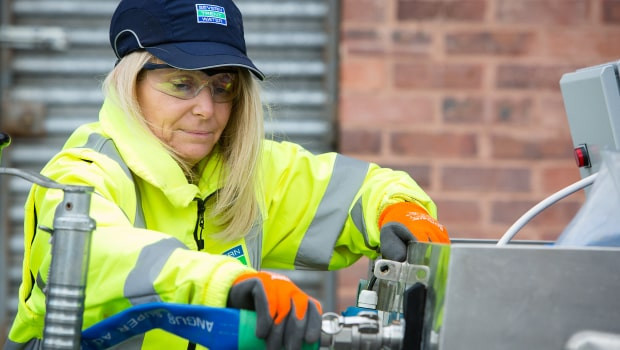 Water utility Severn Trent said it was accelerating plans to improve river quality as it reported a rise in half-year profits.
The company on Tuesday said it would now work to meet quality targets within nine years, compared with the previous 25-year timeframe. British authorities last week launched a probe into sewage treatment after a scandal involving water companies pumping millions of litres of untreated human effluent into rivers and the ocean on an almost daily basis.
Severn Trent reported a 13.8% rise in profit before interest and tax to £255.6m for the six months to September 30. Group turnover increased 8% to £958m, in line with expectations, due to a strong recovery in non-household consumption following the lifting of Covid pandemic lockdown restrictions.
The dividend was lifted by 0.6% to 40.86p a share.
"There has been much discussion recently about the quality of our rivers and coastline. Rivers are key to our supply chain and, although we don't own our region's rivers, we take our role in protecting and caring for them seriously," Severn Trent said.
"Our rivers are currently the healthiest they have been since the Industrial Revolution, but more needs to be done. That is why we plan to fulfil all our actions set out in the Environment Act to improve river quality in a nine-year timeframe, rather than the 25-year target."
The company also retained a £12m bad debt provision taken since the start of the pandemic due to pressure on household budgets from rising energy costs, inflation, the withdrawal of the £20 uplift in universal credit benefits and higher taxes.