Serco warns of hit to profits despite continued demand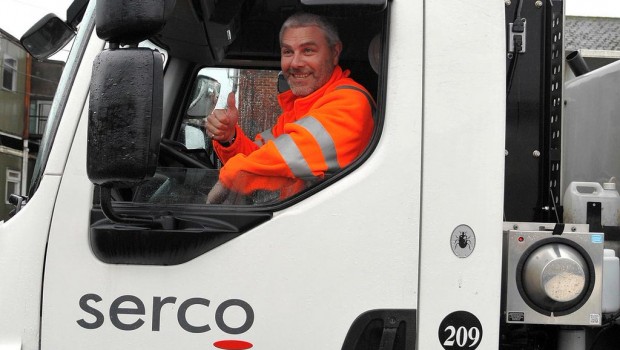 Public services provider Serco warned on profits and pulled its dividend to mitigate the effect of the coronavirus pandemic, but said it saw "unprecedented" demand for hospital cleaning staff.
Serco said on Thursday that it had hired a further 2,000 employees in the UK alone in order to support its contact centres as demand for cleaning and staffing services from hospitals across the globe soared.
However, the FTSE 250-listed firm said it would "take some time" to gauge the total impact of the outbreak on its accounts and mitigation plans.
Serco chose not to propose a final dividend for 2019, saving itself £12m in the process, and added that it would retain directors' bonuses, defer taxes and accept state aid for furloughed employees.
Chief executive Rupert Soames said: "Every crisis is different, and this crisis is no different. It presents business and logistical challenges, complexity and uncertainty, overlaid with illness, fear and dislocation to millions of peoples' lives on a hitherto unseen scale.
"Profitability amongst our 500 contracts this year will be affected, some up, some down, and at this stage, it is too early to tell how the overall result will net out."
In terms of the group's quarterly performance, organic revenue growth in the three months ended 31 March was estimated to have increased 10% year-on-year.
Serco ended the period with £215m in net debt, £508m of committed credit facilities and a committed headroom of £286m.
As of 0850 BST, Serco shares had inched back 0.25% to 119.40p.