Serco sees H1 profits up more than 50% on Covid contracts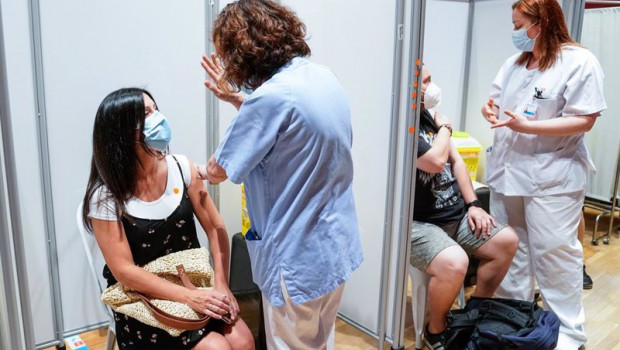 Government contractor Serco said it expected interim underlying trading profits to rise more than 50% driven by its work running the UK's Covid track and trace system.
The company on Wednesday said interim underlying trading profits would come in at £120m - £125m, with a 19% rise in revenue to around £2.2bn, although it warned that Covid-related revenues would fall in the second half.
Serco said about £340m of first-half revenues are expected to be related to Covid-19, up from £80m a year earlier.
"We have seen particularly strong revenue growth in the first half in the UK and Australia. Whilst it is not realistically possible to accurately forecast Covid-19 related revenues, given the constantly evolving situation, our expectation is that revenues related to Covid-19 will drop significantly in the second half, Serco said.
"Notwithstanding this, we expect revenue to show growth in the second half versus the same period in 2020.
Serco, said growth in trading profits has been driven by continued strong demand for its Covid-19 work and growth in a range of other contracts, notably in Justice & Immigration and Citizens Services.
"The net impact of Covid-19 will be stronger than 2020 as a result of both increased volumes on Covid-19 contracts, and as those parts of the business that saw significant losses last year - notably Leisure, Transport and Health - show signs of improvement," it added.
Serco earlier this month raised its 2021 profit outlook by £15m to around £200m.