Sequoia NAV improves through July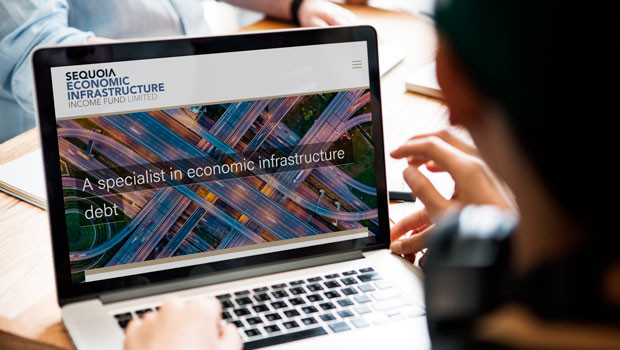 Specialist infrastructure debt investor Sequoia said in an update on Friday that its net asset value increased to 97.21p per share at the end of July, from 96.52p on 30 June.
The FTSE 250 company performed a share buyback programme in July, purchasing 6,920,616 shares at an average price of 87p each.
It also invested in a HoldCo loan for CHF 45m to finance the acquisition of a "leading data centre platform" in Switzerland, with further loans totalling £4.1m also made to three companies.
As at 29 July, Sequoia had cash of £168.6m, and had drawn £124.7m on its £325m revolving credit facility.
The company said it also had undrawn commitments on existing investments collectively valued at £190.1m.
Its invested portfolio consisted of 63 private debt investments and eight infrastructure bonds, across eight sectors and 26 sub-sectors.
The firm said it had an annualised yield-to-maturity of 9.8%, and a cash yield of 7.4%, while its weighted average portfolio life was 3.9 years.
Private debt investments represented 95% of the total portfolio, and 51% of the portfolio comprised floating rate assets.
"We expect the floating rate percentage to increase in the near future, driven by our current pipeline," the board said in its statement.
"The company's invested portfolio remains geographically diverse with 53% located across the US, 20% in the UK, 26% in Europe, and 1% in Australia and New Zealand.
"Currently the company is not investing in Portugal or Italy but has selectively invested in opportunities in Spain."
Sequoia said its pipeline of economic infrastructure debt investments remained "strong", adding that it was diversified by sector, sub-sector, and jurisdiction.
At the end of July, about 100% of its net asset value consisted of either sterling assets, or was hedged into sterling.
"The company has adequate resources to cover margin calls on its hedging book."
At 1514 BST, shares in Sequoia Economic Infrastructure Income Fund were up 1.02% at 89.5p.
Reporting by Josh White at Sharecast.com.