Selfridges bucks trend as annual sales light up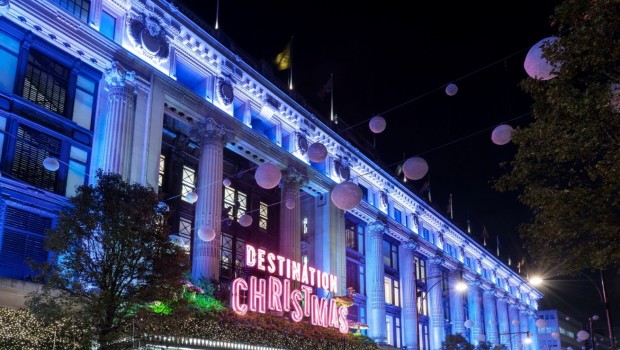 High end department store Selfridges & Co has shrugged off the chilly conditions on the UK high street to post a jump in annual sales.
The privately-owned retailer, which has four UK stores in Manchester, Birmingham and London, said sales rose 6% in the year to February 2019, to £1.85bn. Operating profits on the other hand slipped from £175m to £170m, which was attributed to increased investment.
Selfridges said a focus on improving the customer experience, such as investing in an indoor skate bowl on the menswear floor of the Oxford Street flagship branch, helped drive visitor numbers. It has also opened the elaborately decorated Brasserie of Light restaurant in London and a new beauty hall in Manchester Trafford, and will open a cinema in the Oxford Street store later this year.
Simon Forster, managing director, said: "Our results demonstrate strong sales and profits and we are confident that the launch of our cinema, toy store and Christmas theme Future Fantasy will support further growth through 2019."
The 110-year-old retailer added that it was also investing in digital to bolster online sales.
Selfridges is part of the Selfridges Group, which is owned by and run by Canada's Weston family. As well as Selfridges, the company owns the department store chains Brown Thomas and Arnotts in Ireland, Holt Renfrew in Canada and De Bijenkorf in the Netherlands.
Last week, John Lewis announced that it was shaking up its structure as it looked to adapt to an increasingly tough retail market, while on Monday the British Retail Consortium revealed it had been the toughest September on record for UK retailers. Total sales fell 1.3% and underlying sales were down 1.7%, while the 12-month average growth was just 0.2%, another record low.