Schroders grows AuM over 1H, interim payout steady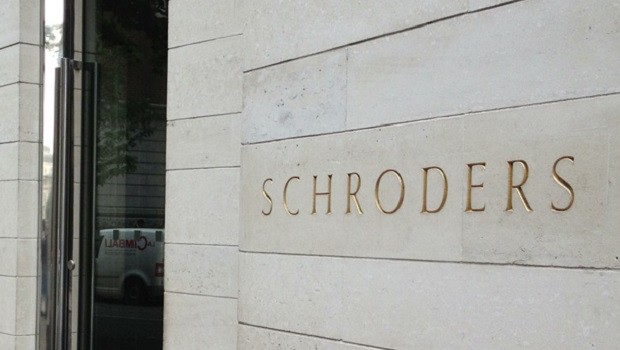 Schroders's bottom line took a hit during the front half of the year, but the fund manager saw net inflows and assets under management grow despite the challenging environment.
Total net inflows for the six months to 30 June came to £38.1bn, thanks to positive contributions from its Solutions and Wealth Management units, against net outflows of £1.2bn for the comparable year ago period.
Assets under management meanwhile increased by 5% to reach a new high of £525.8m, despite "significant" weakness in markets towards the end of the first quarter.
Company boss, Peter Harrison, described the firm's performance as "robust".
"We have declared an unchanged interim dividend and continue to maintain a strong capital position, allowing us to invest in the future growth of the business," he added.
"We are mindful of short-term risks, but believe that we will continue to generate value over the long term for our clients and our shareholders."
Profit before tax and exceptional items did however fall, by 10% to £306.2m, while earnings per share retreated by 12.9% to 85.8p.
The company's Solutions strategies arm did especially well, drawing net new business of £42.7bn, while Wealth Management took in £1.3bn of fresh inflows.
The remainder of the Scottish Widows mandate of £29.5bn was successfully onboarded during the period.
Nonetheless, "a number" of mandates in Solutions were funded at lower revenue margins, so that Schroder's net operating margins excluding performance fees, carried interest and real estate transaction fees fell to 39 basis points from 46bp one year ago.
Mutual Funds saw net outflows of £4.8bn amid redemptions from equity products, against outflows of £1.8 one year back.
Institutional also experienced net outflows, to the tune of £700m, versus outflows of £2.0bn in 2019, with inflows from UK-based clients offset by redemptions in equity strategies from clients across Asia Pacific.
Regarding the outlook, Schroders said that: "the current environment is more balanced and markets are less volatile than we saw towards the end of the first quarter.
"However, the ongoing impact on economies and markets will likely continue for some time and will be dependent on the extent and effectiveness of measures taken by governments globally."
The interim dividend was unchanged at 35.0p.