Savills investment arm to partner with Korea's Samsung Life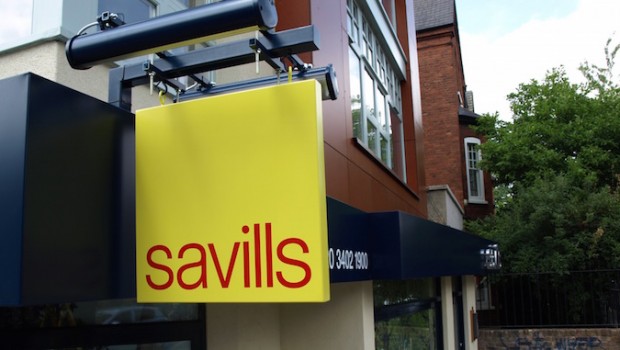 Real estate services company Savills announced on Wednesday that its subsidiary Savills Investment Management has entered into an agreement to form a strategic investment alliance with Korean life insurer Samsung Life, and its real estate asset management subsidiary Samsung SRA.
The FTSE 250 company said that as part of this agreement, Samsung Life will acquire a minority interest in Savills IM, and commit capital of $1bn (£0.71bn) to Savills IM's investment strategies over the initial four years of the relationship.
It said the transaction, which remained conditional on regulatory approvals and other closing conditions, was expected to complete in the fourth quarter of 2021.
On completion, Samsung Life would acquire an initial minority stake of 25% in Savills IM for £63.75m in cash, subject to completion adjustments.
"This transformational alliance will be unique in the industry, combining Savills IM's existing strengths as an investment manager with extensive local transaction and asset management capability in real estate debt and equity markets, with the strong capital support of Samsung Life," said Savills IM chief executive officer Alex Jeffrey.
"It will significantly enhance and accelerate our ability to provide attractive investment products for all our investment clients."
Under the agreement, Samsung Life would have options to increase its interest in Savills IM by up to a further 10% over the initial term, depending on its provision of capital to Savills IM's investment products, the maximum being achievable if at least $2bn of capital was committed.
Savills IM and Samsung Life would enter into a shareholders' agreement, covering the working relationship between the companies.
Among other things, it would provide customary minority protections to Samsung Life, while maintaining the operational and investment autonomy of Savills IM.
The investment strategies for Samsung Life include both investment in existing recently-launched products, and seed capital for new funds, with the products targeting the Asia-Pacific and Europe geographies, and including debt and equity strategies.
As part of the alliance, Savills IM would form a close working relationship with Samsung SRA, which would seek to bring additional Korean client capital to Savills IM's products alongside the capital commitment of Samsung Life, and Savills IM's other investment clients.
For the year ended 31 December, Savills IM reported profit before tax of £14.9m, and on a proforma basis, including the full-year effect of the recently-announced acquisition of the remaining A-member interests in DRC Capital, 2020 reported profit before tax would have been £19.3m.
The gross assets subject to the transaction amounted to £101.4m at year-end, excluding the consolidation of DRC Capital.
Savills said it will use the proceeds from the sale for general corporate purposes.
"Samsung Life is a long-standing client of Savills both in Korea and internationally and this transaction will allow the strengths of both Savills Group and Samsung Life to drive further growth in the Savills Investment Management platform," said Savills CEO Mark Ridley.
At 0910 BST, shares in Savills were up 1.01% at 1,195p.