Savannah enters into service agreement with EIT InnoEnergy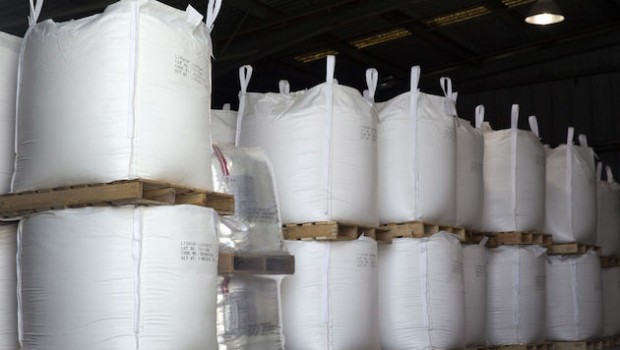 Savannah Resources has entered into an added value services agreement with EIT InnoEnergy, it announced on Wednesday, as part of the 'business investment platform' launched in September to accelerate the development of a European battery industry.
The AIM-traded firm described EIT InnoEnergy as "the innovation engine" for sustainable energy across Europe, being responsible for the 'EBA250' initiative - the industrial development activities of the European Battery Alliance (EBA).
To further accelerate transactions in the European battery value chain, EIT InnoEnergy had co-designed the business investment platform with industrial players and public and private financial institutions from the EBA network.
The board of Savannah said the ultimate goal was to facilitate an additional flow of €70bn of investment into EU-based battery-related projects required to meet peak European demand by 2023.
Through the added value services agreement, it said EIT InnoEnergy would assist Savannah in securing finance to develop the Mina do Barroso project.
That could include providing access to public and private sources of finance across equity, debt, and other funding mechanisms, such as grants.
EIT InnoEnergy was also able to make investments itself in innovative companies operating in the sustainable energy sector.
It would also work with Savannah to apply "the most innovative and sustainable" technologies and processes in the project, and introduce potential customers for the project's lithium as a supplement to Savannah's own ongoing negotiations with potential major customers.
EIT InnoEnergy would also introduce potential strategic project investors, and provide market intelligence and wider strategic support in areas such as government and social engagement, regulation and permitting, and industrial partnering through its team in Portugal and across Europe.
"Savannah is one of the first lithium raw material development companies in Europe to secure an agreement with EIT InnoEnergy to provide services as part of the business investment platform," said chief executive officer David Archer.
"The agreement confirms the significance the European Commission is placing on domestic lithium production as part of the region's new lithium battery value chain, and the key role Savannah is expected to play in this new industry as sole owner of the most significant conventional lithium deposit in Western Europe.
"We now look forward to working closely with EIT InnoEnergy's staff in Portugal and across Europe to give Savannah even greater access to the finance, customer base and technical innovation which now exists within the EU's rapidly evolving lithium battery industry."
Archer said EIT InnoEnergy's offering complemented its own ongoing efforts to commercialise the project, as well as those of its existing advisers and others within the wider Savannah network.
"Mina do Barroso can provide Europe with a secure and sustainable supply of lithium and bring benefits to our local stakeholders and Portugal as a whole.
"Furthermore, we believe, that the e-mobility revolution in Europe, accompanied by a new regional battery industry, fits very well with the call made last month by EU Commission President Ursula von der Leyen and 17 European climate and environment ministers that the European Green Deal be central to a resilient recovery after Covid-19."
At 1604 BST, shares in Savannah Resources were up 2.26% at 2.35p.