Santander blames 'challenging' regulations and Brexit for €1.5bn UK charge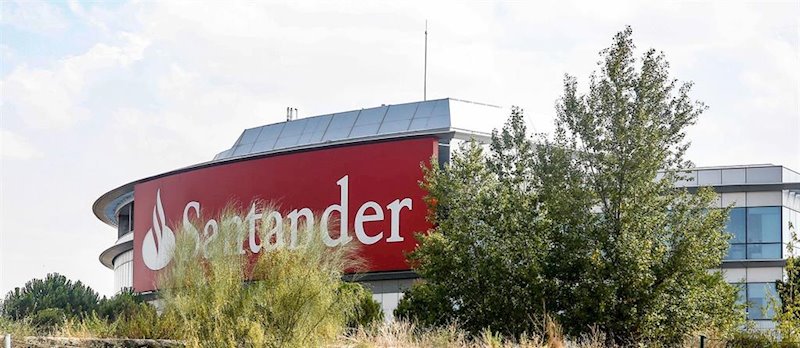 Banco Santander is to take a €1.5bn writedown on the value of its UK business, the Spanish lender announced late on Tuesday.
The bank said it had decided to take the impairment charge following a review of the goodwill ascribed to Santander UK.
It told investors: "The impairment is primarily due to a change in outlook for Santander UK, as a result of the challenging regulatory environment, including the various negative impacts of the Banking Reform Act.
"The impairment also reflects the increase in competitive pressure in the country, and the impact that ongoing uncertainty relating to Brexit has had on UK economic growth."
The Financial Services (Banking Reform Act) 2013, introduced in the wake of the financial crisis, requires large UK banks to separate retail businesses from the rest of its activities. Santander said the act had led to an increase of around €40bn in assets in London and upped costs "due to the duplication of some functions, resulting in a decrease in the capacity to generate profits in Santander UK".
Chairman Ana Botín insisted Santander remained committed to the UK, but said: "While ring-fencing reforms and Brexit have impact profitability in the UK, it remains a critically important market in which the group is investing significantly to service our customers and to continue to compete."
Santander acquired the former building society Abbey National in 2004 and is now the UK's fifth largest bank. Last year, the country was responsible for around 13% of annual group profits.
The charge, which will be recognised in the third quarter, is expected to impact reported statutory profit. But the lender insisted it would not affect underlying profits or tangible book value per share.
Santander made the announcement after markets closed on Tuesday in Mexico, where it has a secondary listing. As at 1230 BST, its London-listed shares were down 1% at 315.9p.