Sainsbury's puts dividend on hold amid Covid-19 uncertainty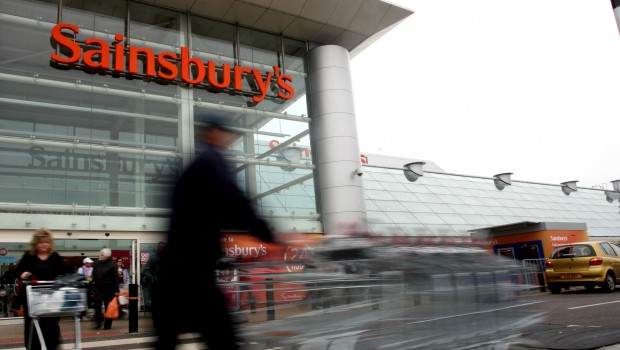 Sainsbury's put its dividend on hold as the supermarket group warned conditions were too uncertain to make a decision at this stage in the Covid-19 crisis.
Reporting annual results, Sainsbury's said it had cash and funding in place to meet its obligations for the foreseeable future but that it was prudent prudent to delay a decision on the payout until the impact of the coronavirus crisis was clearer.
Underlying pretax profit for the year to 7 March fell 2% to £586m as group sales rose 0.1% to £32.4bn. Reported pretax profit rose 26% to £255m.
Sainsbury's financial year did not cover the main impact of the Covid-19 outbreak. In a trading update the FTSE 100 company said sales excluding fuel rose 8% in the seven weeks to 25 April compared with 1.3% in the fourth quarter.
Grocery sales rose 12% in the past 7 weeks as households stocked up on food and ate at home during the lockdown. General merchandise sales rose 3% as rising sales at Argos were partly offset by a 22% decline in supermarkets. Clothing sales plunged by 53% and fuel sales halved.
Sainsbury's said under its base scenario underlying profit for the current year would be broadly flat with higher grocery sales and £450m of business rates relief offset by more than £500m of safety costs and weak sales elsewhere in the business. It assumed lockdown restrictions would have eased by the end of June with disruption into September.
The company said there were many uncertainties surrounding its assumptions, including further periods of lockdown after an initial easing, safety measures could be more costly than expected and consumer spending and financial services profits could be hit harder, it said.
"At this very early point in our financial year it is impossible to predict the full nature, extent and duration of the financial impact of Covid-19 over the course of the year and there is a wide range of potential profit outcomes, both short and medium term," Sainsbury's said.
"Given the wide range of potential profit and cash flow outcomes, the board believes it is prudent to defer any dividend payment decisions until later in the financial year, when there will be improved visibility on the potential impact of Covid-19 on the business."
In suspending its dividend Sainsbury's is breaking with its rival Tesco, which increased its final dividend and faced criticism for accepting £585m of business rates relief from the government. More than a third of FTSE 100 companies have scrapped, cut or delayed payouts during the crisis to conserve cash or show that shareholders will carry some of the burden of getting through the emergency.