Sainsbury's holds dividend despite profit plunge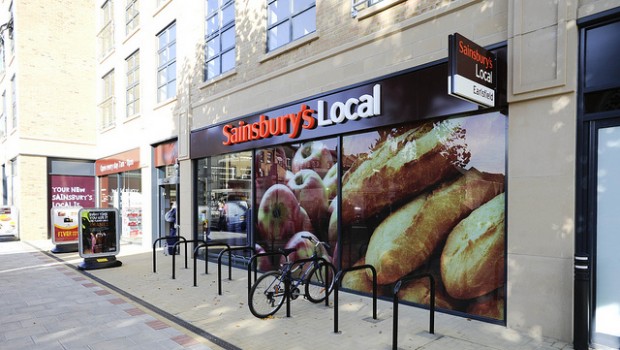 Sainsbury's annual profit fell 39% as rising food sales were outweighed by higher costs during the Covid-19 crisis but the company kept its annual dividend unchanged.
The UK's second-biggest grocer's underlying pretax profit fell to £356m in the year to 6 March from £586m a year earlier, broadly in line with guidance for at least £330m. Sainsbury's swung to a statutory pretax loss of £261m from a profit of £255m a year earlier.
The FTSE 100 group proposed a final dividend of 7.4p a share, taking the annual payout to 10.6p - in line with the year before. The company said it matched the previous year's dividend despite lower profit because it had strong cash flow and had pledged to insulate shareholders from the full effects of Covid-19.
Grocery sales rose 7.8% and sales of general merchandise, including Argos, increased 8.3% but Sainsbury's said it spent an extra £485 million because of the crisis. Digital sales doubled as households switched to buying items online.
Simon Roberts, Sainsbury's chief executive, said: "This year's financial results have been heavily influenced by the pandemic. Food and Argos sales are significantly higher, but the cost of keeping colleagues and customers safe during the pandemic has been high. We are pleased to propose a full-year dividend which is in line with last year, protecting shareholder income from the full impact of Covid-19 on profits."
Sainsbury's said it continued to expect underlying pretax profit in the current year to exceed last year's £586m and that it was comfortable with analysts' average forecast of £620m.