Saga upbeat for future growth despite Covid hit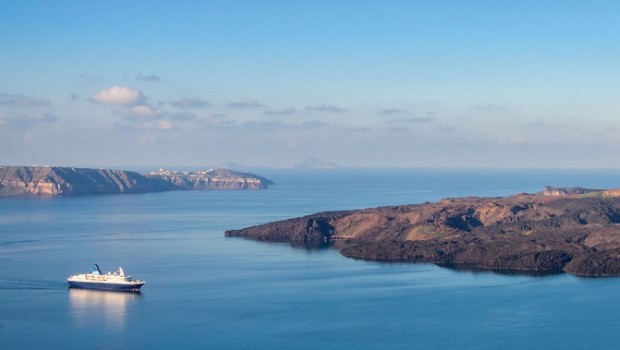 Shares in Saga sparked on Thursday after the insurance and travel firm said it was well positioned for growth following a strong end to the year.
The group, which specialises in products and services for the over 50s, said its insurance arm had performed in line with expectations during the second half, with motor and home policies in force ahead 1%, and customer retention up two percentages points at 82%.
Reserve releases are expected to be "slightly" ahead, while current year claims trends are in line with pricing assumptions for the second half.
In its travel division, it acknowledged that the business continued to be affected by the pandemic, but said cruise bookings for the 2022/23 season were "strong" with a booked load factor as at 22 January 2022 of 73%.
Earnings before interest, tax, depreciation and amortisation during the second half were positive, with a load factor of 86%. After accounting for ship depreciation and financing costs, the cruise business is set to report an underlying pre-tax loss in the range of £45m to £50m.
Away from the cruise business, Saga is restructuring its tour operations, including merging Saga Holidays and Titan Travel. The overhaul means it expects to incur below the line restructuring costs of between £10m and £15m in the year to 31 January 2022.
Euan Sutherland, chief executive, said: "Saga has delivered a successful second half of the financial year, with our insurance business remaining in growth and delivering positive momentum across all key metrics, while our cruise ships resumed their international itineraries.
"While Omicron has impacted travel bookings through December and January, our outlook for cruise in 2022/23 and beyond is positive.
"We remain confident that the strength of the brand, our management team and our strengthened financial position will allow us to return the business to sustainable growth."
As at 1000 GMT, shares in Saga were up 5% at 295.46p.
Numis - which has a 'buy' rating on the stock - called the trading statement "solid".
"Overall we think this update shows Saga's business is going to plan, underpinning our thesis that a recovery in cash flow will drive deleveraging and transfer value from debt to equity, with the current enterprise value of £1.1bn (£747m debt, £393m equity).
"We reiterate our bullish stance, with upside of 63% to our target price of 460p."