Saga sees FY profit ahead of market estimates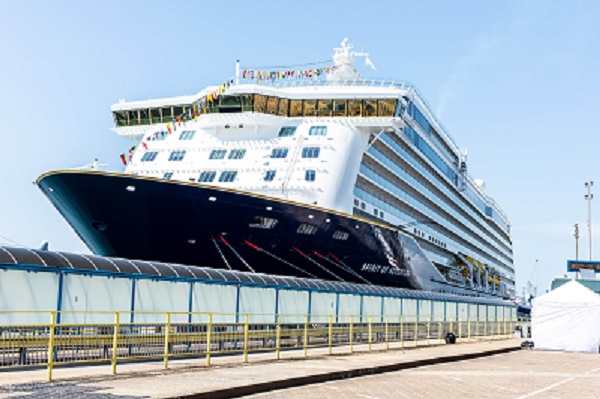 In its interim results on Wednesday, Saga said full-year underlying pre-tax profit was set to be ahead of market estimates, and that it has paused the proposed sale of its underwriting arm, as it announced the departure of its chief financial officer.
The company, which specialises in products for the over-50s, said losses before tax narrowed to £77.8m in the six months to the end of July from £261.8m in the same period a year ago. Revenue rose 15% to £355.3m.
Underlying pre-tax profit fell to £8m from £14.6m a year earlier.
Saga said it has put the sale process for its underwriting business on hold, as it believes there is an opportunity to generate greater value once the market improves. Nevertheless, the group will continue to evaluate its options, it said.
Chief executive Euan Sutherland attributed the company's revenue performance to the continued growth of the cruise and travel businesses, in addition to further debt reduction.
"In Ocean Cruise, bookings are on track to achieve our targets for the full year, reflecting continued strong customer demand, while our River Cruise business has returned to profit with a 34% increase in guest numbers. Travel is also on track to return to profit for the full year," he said.
Saga also announced that chief financial officer James Quinn will be standing down after almost five years with the business.
Quinn, who joined the group in January 2019 from Zurich Insurance, has more than 28 years of senior leadership experience in the insurance sector. He will be succeeded by Mike Hazell, who until recently was interim CFO at the Co-Op Group. Saga said Hazell has more than 25 years of multi-sector experience in a variety of senior finance roles.
Before working at The Co-op, he was CFO and joint chief executive of retail chain Debenhams, and also held roles at BSkyB and Pfizer.
At 0915 BST, the shares were down 1% at 121.36p.
Victoria Scholar, head of investment at Interactive Investor, said: "Reflecting the mixed report, shares in Saga opened higher but have since turned lower. The stock is down by around 12% so far in 2023. Over the past five years, Saga has shed over 90% of its stock market valuation.
"The over-50s business had an extremely tough time during covid when lockdowns and travel restrictions were in place. It has since struggled to return to its pre-pandemic levels. Like many travel-related stocks, it has been caught up in the macroeconomic headwinds including the sluggish growth backdrop and elevated inflation with investors remaining cautious towards the sector this year."