Safestore upbeat after strong fourth quarter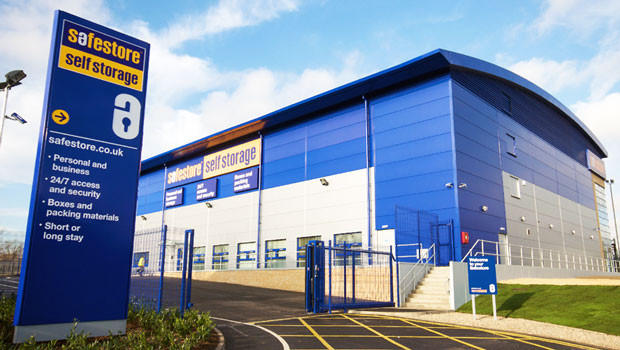 Safestore reported a 10.8% improvement in fourth-quarter group revenue in an update on Thursday at constant exchange rates, and 11.2% at actual exchange rates.
The FTSE 250 storage operator said its like-for-like average rate for the quarter was up 7.8% at constant currency, while its like-for-like occupancy slipped to 83.1% from 85.2% year-on-year.
It said early trading in the new financial year showed solid enquiry and new let growth compared to last year, with rates paid by new customers continuing to grow.
During the period, the company refinanced its revolving credit facilities, with a new, increased £400m unsecured multi-currency four-year facility with two one-year extension options.
Margins remained at 1.25%, in line with previous facilities, and all facilities including private placement notes were now unsecured.
Safestore said it had secured eight new sites since its last update, including three in London, two in Paris, one in Madrid and two in the Netherlands.
It had a group property pipeline of 1.4 million square feet, representing 18% of the existing portfolio, while lease extensions were agreed at Sunderland, and Crayford in London.
"I am pleased to report the final quarter of an excellent year in which we delivered significant strategic progress having enhanced our funding capacity and secured eight new development sites," said chief executive officer Frederic Vecchioli.
"The strong performance for the year is especially pleasing as it follows a record year in 2021.
"The result was driven by strong revenue growth in the UK market, good performances in our Parisian and Spanish businesses, and seven months' contribution from our Benelux business, which was acquired in March 2022."
Vecchioli said early trading in the new financial year showed "solid" enquiry and new let growth compared to last year, with rates paid by new customers continuing to grow.
"Over the last six years, the group has developed or acquired 66 stores and expanded into three new countries - the Netherlands, Belgium and Spain.
"In addition, our development pipeline of 29 new stores represents a further 18% of our existing portfolio's maximum lettable area.
"Our strong and flexible balance sheet has been significantly enhanced by the agreement of a new unsecured four year £400m multi-currency revolving credit facility which increases funding capacity, allowing us to continue to consider strategic, value-accretive investments as and when they arise."
Frederic Vecchioli noted that the company had delivered a "strong occupancy performance" over recent years and, after a significant level of acquisition and development activity over the last six years, still had 1.4 million square feet of fully-invested, currently-unlet space in its UK, Paris, Spain and Benelux markets in addition to 1.4 million square feet of pipeline space.
"Our most significant upside opportunity is from filling our existing unlet space and that remains our priority.
"The business has demonstrated its inherent resilience in recent times and, despite the challenging macroeconomic environment, we are confident in the future of the business.
"As guided at our third quarter results announcement, the Board anticipates that the business will deliver adjusted diluted EPRA Earnings per share for 2021-2022 of at least 47p."
At 1006 GMT, shares in Safestore Holdings were up 2.6% at 948p.
Reporting by Josh White for Sharecast.com.