Safestore lifts earnings guidance after solid second quarter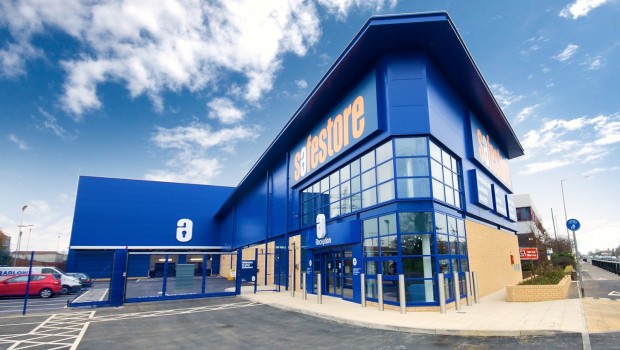 Safestore reported an 11.2% improvement in group revenue at constant exchange rates for the second quarter on Monday, to £43.7m, as it revised its earnings guidance upwards.
The FTSE 250 company said group like-for-like storage revenue in the quarter was ahead 10.5% at constant currency to £34.7m, with like-for-like total revenue 9.9% higher at £41.9m.
Like-for-like occupancy was 10.8 percentage points higher year-on-year at 82.3%, with UK occupancy 11.8 points higher at 82.4% and Paris rising 6.6 points at 81.7%.
Contracts were exchanged in the period for two new development sites and two store extensions in London, as well as four new development sites in Madrid and Barcelona in Spain, which would together add about 280,000 square feet of maximum lettable area.
During the quarter, Safestore secured £150m of new "competitively-priced" US private placement financing, with a further uncommitted shelf debt facility of £80m.
Stores were operating "normally" amid the ongoing Covid-19 pandemic, with "full observation" of social distancing rules and protective personal equipment provided to employees.
Safestore revised its full-year earnings guidance upwards, with adjusted diluted EPRA earnings per share now expected to be in the range of 37p to 38p.
"The strong trading momentum reported for our first quarter has accelerated in the second quarter of the year driven by the strength of our UK performance combined with continued robust results from our French and Spanish businesses," said chief executive officer Frederic Vecchioli.
"The group closing occupancy at 30 April was 5.635 million square feet - up 16.8% on 2020 - or 80.7%, while rate was broadly flat.
"Our joint venture with Carlyle, operating in Belgium and the Netherlands, continues to perform in line with its business plan."
Vecchioli said the company's Birmingham Middleway and Paris Magenta stores opened successfully in recent weeks, adding that its pipeline of new stores grew "significantly" with contracts exchanged on four London stores or extensions and four Spanish sites.
"In addition, our financing capacity has been extended with the issuance of a further £150m equivalent of new seven, 10 and 12 year US private placement Notes which, in addition to an £80m shelf debt facility, provides us with further flexibility to target selected development and acquisition opportunities as they arise.
"We continue to focus on the significant upside from filling the 1.3m square feet of fully invested currently unlet space in our UK, Paris and Spain markets."
While the potential for disruption arising from the Covid-19 crisis had not entirely abated, Vecchioli said the "inherent resilience" of Safestore's business model, as well as its recent and current trading, meant the firm was looking forward optimistically.
"The improving momentum in our second quarter performance gives me further confidence in relation to the outlook for the full year and I now anticipate that the business should deliver adjusted diluted EPRA earnings per share for 2020-2021 in the range of 37p to 38p, which would represent an increase of 23% to 26% compared to the prior year."
At 0810 BST, shares in Safestore Holdings were up 4.31% at 907.5p.