Safestore enters German market, secures new Dutch site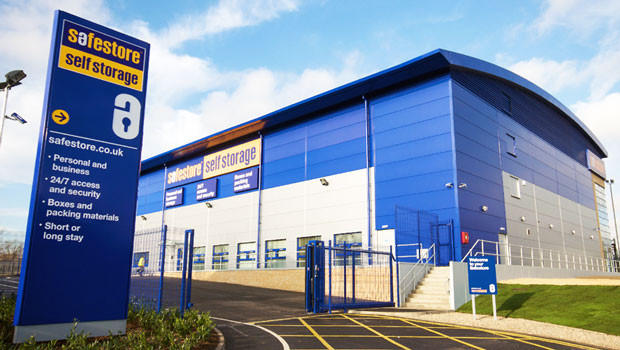 Safestore announced its entry into the German self storage market on Friday, as well as its securing of a new development site in Rotterdam.
The FTSE 250 company said its entry into Germany was through a new joint venture with global investment firm Carlyle, which had acquired the myStorage business.
It said the acquisition of myStorage represented an "excellent opportunity" to develop its platform into the "attractive" German self-storage market.
The joint venture would build on its previous successful relationship with Carlyle, having entered the Benelux market in 2019.
Safestore said the common intention was to target development and acquisition opportunities through the joint venture, providing the opportunity to achieve operational scale and to develop local market knowledge, while also retaining the option for Safestore to develop its own wholly-owned self-storage sites in Germany.
The board said Germany was "one of Europe's more under-penetrated markets" with 0.09 square feet of storage space per capita, compared to 0.76 square feet in the UK, 0.24 square feet in France, 0.24 square feet in Spain, 0.6 square feet in the Netherlands, and 0.2 square feet in Belgium.
According to the 2022 FEDESSA report, there were only 320 facilities across Germany, and a total of 7.6 million square feet of lettable space.
MyStorage has seven medium-to-long term leasehold stores and 326,000 square feet of maximum lettable area in Berlin, Heidelberg, Mannheim, Fürth, Nuremberg, Neu-Ulm and Reutlingen.
The occupancy of the portfolio was 67%, with two of the stores having opened in 2021.
Safestore said its initial investment in the joint venture was a €2.2m equity investment for a 10% share.
It would also earn a fee for providing management services, as it expected to earn an initial return on investment of 15% for the first full year before transaction-related costs, reflecting its share of expected joint venture profits and fees for management services.
Safestore had meanwhile secured a freehold site in the Netherlands port city of Rotterdam, for the construction of a 71,000 square foot maximum lettable area store, subject to planning.
The company described Rotterdam as "one of the major cities in the Netherlands" with a population of 588,000, forming part of the larger Randstad area.
The new site would form part of a larger redevelopment.
With the addition of the site, the total group property pipeline now stood at 1.5 million square feet, representing 19% of its existing portfolio.
Outstanding capital expenditure on the pipeline was £148m.
"Following our previous successful joint venture with Carlyle in the Benelux region, we have established a new German joint venture which has acquired the seven-store myStorage business," said chief executive officer Frederic Vecchioli.
"Germany is one of Europe's most under-penetrated self-storage markets and I look forward to growing our presence there.
"In addition, we have added a new development site in Rotterdam which supports our continued strategy of expanding our footprint in the Benelux market and extends the group's development pipeline to 1.5 million square feet."
Safestore said it would announce its results for the year ended 31 October on 17 January.
At 1152 GMT, shares in Safestore Holdings were up 2.65% at 950p.
Reporting by Josh White for Sharecast.com.