S4 Capital sees 'very strong' growth in first quarter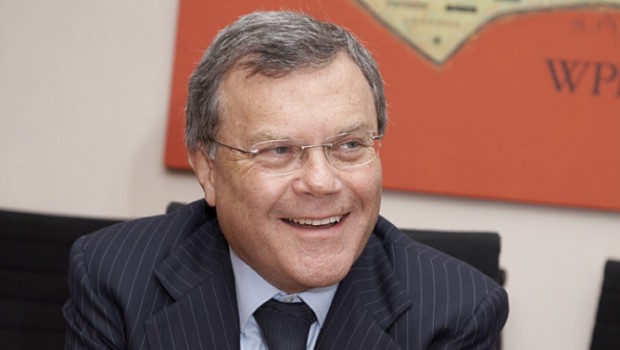 Digital advertising and marketing services company S4 Capital updated the market on its first quarter on Friday, reporting that it continued to deliver "very strong" growth in line with expectations in the period, at the level required to achieve its three-year plan of doubling its size organically on a like-for-like basis.
The London-listed company - Sir Martin Sorrell's new advertising vehicle since his controversial departure from WPP last year - said it continued to trade in line with budget in the three months ended 31 March, as well as its objectives for the year as a whole.
It said the first quarter revised forecast indicated revenue, gross profit and earnings before interest, depreciation and amortisation growth above budget for the year.
Reported revenue was up more than 38% to £40.9m, with gross profit rising more than 37% to £32.8m.
Like-for-like revenues and gross profit were 35% and 34% higher respectively, reflecting the relative strength of sterling against the dollar during the first quarter.
The group said its digital content business, MediaMonks, which represented about two-thirds of total gross profit, was up more than 27% in reported revenues and 22% in gross profit, and up 25% and 20% on a like-for-like basis.
Its programmatic media planning and buying business, MightyHive, which represented the other third of total gross profit, was ahead 80% in reported revenues and 81% in reported gross profit, with 70% and 71% on a like-for-like basis.
Geographically, S4 Capital said all regions showed "very strong" growth.
The Americas, representing 65% of total revenues, reported revenues and gross profit up 31% and 31%, while Europe, Middle East and Africa representing 27% of total revenues, was ahead 41% and 38% in reported revenues and gross profit.
Asia-Pacific, which represented the remaining 7% of total revenues, rose 134% and 170% in reported revenues and gross profit.
Cash flow also remained "very strong", the board said, with net debt for the first quarter running at an average of about £19m, or approximately half the level of the £44m loan drawn down to finance the combination with MediaMonks in July.
In the first quarter, new programmatic media planning and buying offices were established in Tokyo and Montreal, with coverage initiated in Paris and Milan.
After the quarter end, the group's content offering was "broadened and deepened" by the acquisition by MediaMonks of Caramel Pictures, which s$ Capital described as "the world's leading" food and liquids photographic and video studio.
Its programmatic media planning and buying offer was broadened by MightyHive's merger with ProgMedia, a São Paolo-based programmatic consultancy, which expanded capabilities in Latin America.
"Client interest in, response to and engagement with the group's first party data model driving and fuelling digital content creation and programmatic media planning and buying have escalated in the new year," said S4 Capital chairman Sir Martin Sorrell.
"Speed in all senses of the word is becoming a crucial competitive advantage and differentiator and we don't have to set up an Institute to learn that.
"We just listen."
Sorell said the group was making progress in "broadening and deepening" its existing relationships - the largest of which he claimed would double in size this year - and in establishing new ones.
Notable new assignments in the first quarter included Procter & Gamble's Braun brand, Nestlé's Starbucks Coffee at Home, Mondelēz's Philadelphia, the creation of content studios with Avon and Shiseido, and two major NDA assignments with a major motor manufacturer and technology company.
"New business activity is frenetic and the pipeline is still at twice the level of last year," Sorrell commented.
"There is no doubt the faster, better, cheaper mantra resonates and that clients want a unitary P&L approach from their advisors.
"Clients are also increasingly willing to explore all models - out-house, co-located, in-house - with the latter becoming more and more fashionable, particularly as clients seek to take back control, in a world where the walls of the walled gardens are growing higher and the battle with the tech platforms to control data and influence the direct to consumer relationship is key."