Ryanair to cut October capacity by 20% as Covid restrictions dent bookings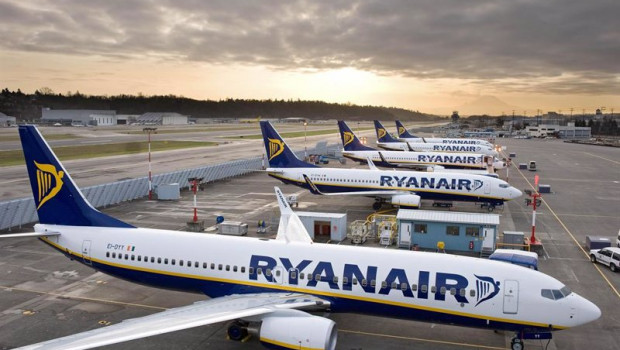 Ryanair said on Friday that it will cut its October capacity by another 20% as Covid-related travel restrictions continue to dent bookings, and warned that further cuts to the winter schedule are likely.
The airline, which already announced a 20% capacity reduction in mid-August, now expects next month's capacity to fall from around 50% to 40% of its October 2019 levels. However, it should maintain a 70%+ load factor at this reduced schedule. The load factor gauges how full the planes are.
Ryanair pinned the blame on changing EU government travel restrictions and policies, many of which are introduced at short notice, damaging forward bookings.
"In some countries (most notably Ireland), where the government have maintained excessive and defective travel restrictions since 1 July, Covid-19 rates have risen in recent weeks to 50 per 100,000 population - more than double those of Germany and Italy - where intra-EU air travel was freely permitted since 1 July," it said.
"Ryanair welcomes the EU Commission's plan to remove intra-EU travel restrictions, subject only to the ECDC weekly update on Covid case/positive test trend rates by EU country and region, and calls for this coordinated approach to be immediately implemented by all EU States, especially Ireland, so that EU citizens can make essential bookings for business and family travel, free from the worry of flight cancellations and/or defective quarantine restrictions."
A spokesperson for Ryanair compared the restrictions in Ireland to North Korea. They called on Irish transport minister Eamon Ryan to "explain why the National Public Health Emergency Team has kept Ireland locked up like North Korea since 1 July, while at the same time Italy and Germany removed all intra-EU travel restrictions and have delivered Covid case rates which are less than half the rate".
The airline said that while it's too early to make final decisions on the winter schedule, similar capacity cuts may be required if current trends and "EU governments' mismanagement of the return of air travel and normal economic activity continue".
At 1350 BST, Ryanair shares were down 4.3% at €12.04.