Ryanair grounds 400 flights as pilots walk out in 5 European states
Airline staff walk out over pay, conditions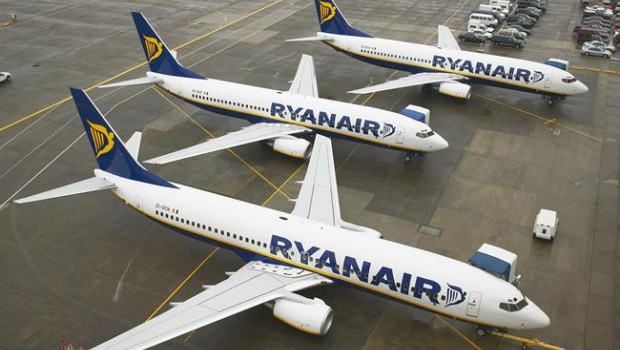 Low-cost airline Ryanair was forced to ground almost 400 flights on Friday as Europe-wide strike action by pilots over pay cause major disruption.
Staff in Ireland, Germany, Sweden, Belgium and the Netherlands walked off the job for 24 hours.
Around 55,000 passengers would be affected by the strikes, Ryanair said, which has offered customers refunds or the option of rerouting their journey. Germany will be worst hit by the industrial action, with 250 flight cancellations at 10 airports.
Ryanair denounced the strikes adding that it had taken "every step" to minimise disruption.
"The majority of customers have already been accommodated on another Ryanair flight. We want to again apologise to customers affected by this unnecessary disruption and we ask the striking unions to continue negotiations instead of calling anymore unjustified strikes."
However, the pilots argued that the company has refused to enter meaningful talks about collective labour agreements since recognising unions last December.
Germany's Cockpit union accused Ryanair of "categorically" ruling out higher personnel costs for cockpit crew, leaving no room for a compromise.
"Ryanair alone is responsible for the escalation we are now seeing," Cockpit president Martin Locher told a news conference on Wednesday.
"We are extremely sorry for the affected passengers. The responsibility lies with Ryanair management," he said.