Ryanair sees signs of recovery after record €815m loss
Airline hopes to break even this year on post-pandemic boost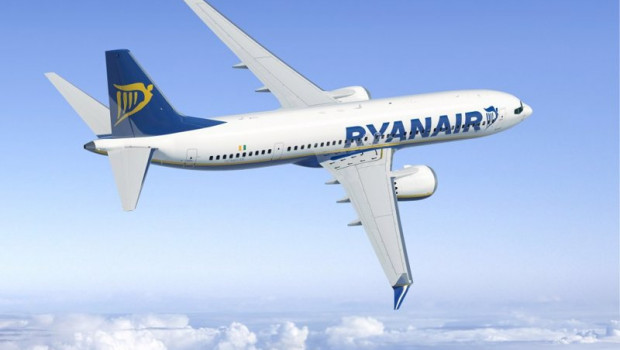 Ryanair on Monday reported a better-than-expected annual loss of €815m due to the Covid-19 pandemic, but added there were signs the recovery had begun and it hoped to break even this year.
The budget airline on Monday said it flew 27.5m passengers in the 12 months to March 31, down from 149m. Ryanair said the current fiscal year "continues to be challenging, with uncertainty around when and where Covid lockdowns and travel restrictions will be eased".
While the loss was the biggest in the airline's 35-year history and compared with a €1bn profit a year ago, analysts had forecast a figure of around €835m. Ryanair pulled full-year guidance, but said it "cautiously believed" the likely outcome was "currently close to breakeven" if the EU vaccine rollout remains on track.
It expects first quarter traffic "to be heavily curtailed" to between 5m - 6m guests and full year passenger numbers at the lower end of its 80-120m guidance.
Ryanair said it was impossible to give a formal profit outlook for the year, but added that it "cautiously believed that the likely outcome for full-year 2022 is currently close to breakeven" if the EU vaccine rollout remains on track.
Chief executive Michael O'Leary said recent increases in weekly bookings suggested the "recovery has already begun".
He added that bookings had climbed to around 1.5m a week now from around 500,000 in early April.
"If, as is presently predicted, most European populations are vaccinated by September, then we believe that we can look forward to a strong recovery" in the second half of the year, from October to March, O'Leary said.
"Most of the uncertainty revolves around the timing of the recovery and the fares that people will pay into the key June, July, August, September travel period."
MAX FRUSTRATION
Ryanair also reported more delays in delivery of its first Boeing 737 MAX aircraft, which it said may not arrive until after its peak summer period. O'Leary said he was "quite upset" over the holdup, which has been caused by an electrical issue, but that he was still in talks about a possible new order for the larger, 230-seat MAX 10.
Analysts at broker Davy held their 'outperform' position on the stock, saying the company is "hugely geared to a market recovery" and is best positioned to cash on intra-EU travel and market consolidation.
"(In the) shorter term, a timely easing of government travel restrictions on intra-European traffic in time for the peak travel period of July/August/September remains crucial for European aviation," they added.
Hargreaves Lansdown analyst Susannah Streeter said the "is now in a stronger position to swoop in to capitalise on pent up demand", citing cost-cutting programmes and €1.95bn giving it a cash position of €3.15bn.
"Some of its European low cost competitors have collapsed, others are limping along only with the help of state aid. Ryanair sees its rivals' woes as an opportunity," she said.
"A key part of the plan is upping orders for the new Gamechanger aircraft, which have 4% more seats but 14% lower fuel burn. The company will now buy another 75 aircraft from Boeing increasing the total order to 210 planes and it's negotiated discounts and further compensation due to delays in delivery."
However, Streeter warned there was still a risk the summer could be a "washout" as Ryanair and its rivals were still highly dependent on European governments setting flight paths out of lockdown for the travel industry.
"Question marks also remain over regulation and red tape and just what kind of vaccine or test documentation people will need before they travel. Ryanair has navigated the storm, but it still faces a bumpy journey ahead.''