Royal Mail's Greene warns GDPR may hit letter volumes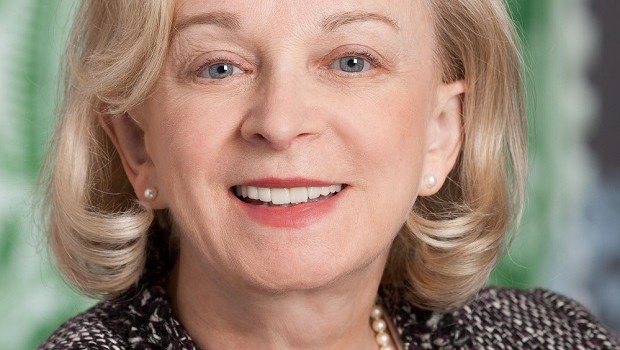 Royal Mail delivered a good set of final results, with chief executive Moya Greene beating beating City expectations before she stands down next month but warning that general data protection regulation laws may lead to a steeper decline in letter deliveries this year.
Guidance for the new financial year was otherwise as good or better than the past year, with UK parcel volume and revenue growth anticipated as being "at least the same", around £230m of UK cost "avoidance" in line with the above-target delivered £235m delivered in the past year but transformation costs at the upper end of the £130-150m range.
But while the outlook remains for letter volume to decline 4-6% per year over the medium‑term, the decline is expected to be at least at higher end of range this current year due to the new GDPR rules and could push outside that envelope "if business uncertainty persists".
With chief executive-elect Rico Back coming from the Europe-focused parcel arm GLS, there is expected to be a continued good performance from there, though margins are seen as susceptible to continuing labour market pressures.
Total net cash investment is expected to be roughly £500m, up from £445m in this past year to 31 March, closer to the £492m from 2016/17.
In her parting act, Greene hailed revenue topping the significant milestone of £10bn, up 2% to £10.17bn to be exact, roughly as expected by the market.
Also, parcel volume growth in UKPIL was the best for four years, up 5%, or 4% if Amazon is excluded. A 5% drop in letters was seen as "resilient" and in line with the 4-6% forecast range.
"We continue to focus on cost avoidance and parcel revenue growth in the UK and through GLS. The good cash generation characteristics of our business will support our progressive dividend policy."
A recommended final dividend of 16.3p per share will give a total dividend of 24.0p per share, up 4% and bang in line with the City consensus.
Adjusted operating profit pre-transformation costs up 1% to £694m, beating the average analyst estimate of £685m, with adjusted earnings per share of 45.5p well ahead of the 42.2p expected.