Royal Mail warns union unrest threatens turnaround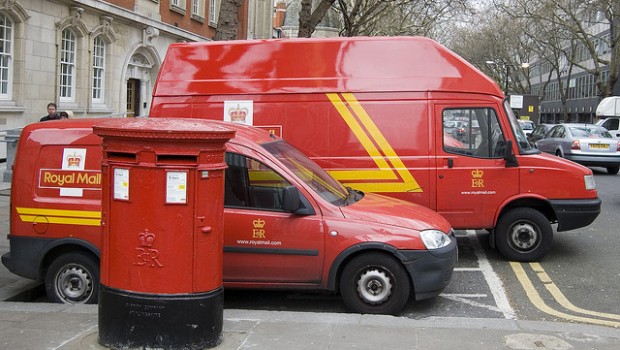 Royal Mail said recent trading was in line with expectations but the company warned that industrial unrest threatened its turnaround plans.
The postal delivery company said group revenue rose 3.7% in the nine months to the end of December, or 4.5% taking into account fewer working days than a year earlier.
Royal Mail said its outlook for next year was "challenging" and that the threat of strikes by its workers put its transformation plans at risk. The company's shares fell almost 10% to a record low in early trading.
Parcel volumes were higher than expected around Black Friday and Cyber Monday but were lower than expected for the rest of the Christmas period. The company said some parcel customers switched to other carriers because of the threat of industrial action at Royal Mail by the Communication Workers Union.
Royal Mail confirmed its profit guidance for the current financial year. Adjusted group operating profit will be £300-340m for the year to the end of March. Productivity will improve by 1.5% in the current year, short of the company's 2% target, it said.
But the company warned of "challenging" times ahead. Letter volumes will fall faster than expected next year and the UK parcels and letters business (UKPIL) is more likely to be loss-making, it said. Royal Mail blamed the uncertain business environment, bad industrial relations and delays to its transformation plan for the gloomy outlook.
Royal Mail blocked the CWU in court from holding strikes over Christmas but the union is planning a new ballot on industrial action over job security and employment terms. Chief Executive Rico Back said delays to his transformation plan would put three-year efficiency targets at risk.
Back said: "We are disappointed that the CWU has issued a timeline for a ballot of its members for industrial action. We stand ready to invest £1.8bn to modernise and grow in the UK. We want to reach agreement with CWU but we cannot afford to delay this essential transformation any longer.
"Unless we are able to make significant progress in delivering our transformation plan, our ability to meet the year 3 targets of our Journey 2024 plan will be compromised."
Royal Mail shares were down 8% to 174.05p at 08:48 GMT - the shares lowest point since the company was privatised in 2013. The shares have fallen by 63% in the past two years and have dropped by a third in the past year while the FTSE 250 has risen 13%.
Richard Hunter, head of markets at Interactive Investor, said: "The market, increasingly running out of patience in awaiting the turnaround (if it has not already done so), has reacted negatively to another uninspiring update.
"Royal Mail's hope must be that it can begin to display some material progress as opposed to strategically clutching at straws. Investors may have been hoping for brighter news in this update, but it has failed to materialise once more."
Reported revenue at UKPIL rose 1% in the nine months to December as parcels revenue growth of 3.7% more than offset a 1.5% drop in letters revenue. Revenue at the GLS logistics business rose 11.1% or 7.3% excluding acquisitions, the company said. Parcels performance improved in January, Royal Mail said.