Royal Mail sees higher H1 profit as revenues rise 8%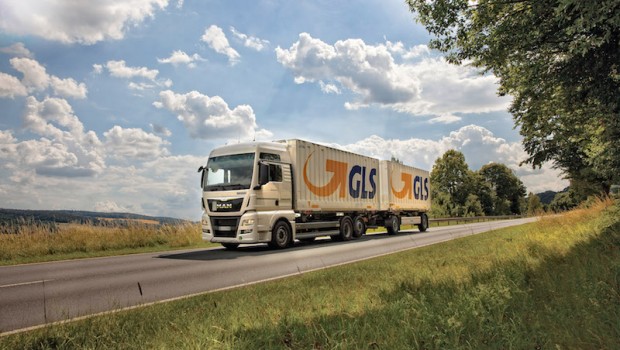 Royal Mail said it expected a rise in first half profits despite rising costs as the pandemic-driven boom in parcel delivery from online shopping continued to drive revenue growth.
The letter and parcel carrier said revenues climbed 8.2% to £5.1bn in the five months to August. It added that it expects upward pressure on costs in both its British and international businesses due to tight labour markets and inflationary pressures. Group first-half adjusted operating profit was forecast in a range of £395m - £400m.
At the international GLS division, revenue increased 9.3% year-on-year and by 31% from the same period in 2019 to £1.6bn.
The number of parcels being delivered by its UK business has fallen as shops reopen after months of lockdowns, parcel revenue edged higher from last year and grew by a third year-to-date from 2019 levels. Total letter revenue rose 18.3% in the five months to August.
"Whilst we continue to expect further normalisation of parcel performance as we unwind from the pandemic and anticipate some upward pressure on costs, both adjusted operating profit and margin are expected to be higher in H2 compared to H1," the company said.
The company said the benefits of its deal with the Communication Workers Union to drive modernisation would help drive profit growth for the six months to September.
"In Royal Mail, we are increasingly confident that domestic parcels are re-basing at a significantly higher level than pre-Covid and believe we are maintaining our share of the market. Domestic parcel volumes are up around a third compared to pre-Covid," it added.
For GLS, which provides delivery services in Europe and North America, the group maintained full-year outlook of low-single-digit percentage revenue growth, and 8% operating margin.
Domestic parcel revenue rose 4.1% year-on-year, with total parcel revenue up 0.1% and letter revenue increasing 18%, the company said on Thursday.