Royal Mail reports loss as costs outweigh parcel boom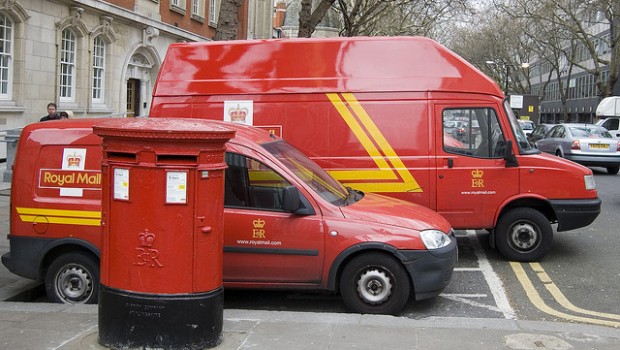 Royal Mail swung to a first-half loss as redundancy and Covid-19 costs more than offset booming parcel deliveries that outstripped letters for the first time.
The FTSE 250 delivery group swung to a £20m operating in the six months to the end of September from a £61m profit a year earlier as revenue rose 9.8% to £5.7bn.
The core Royal Mail business posted a £129m adjusted operating loss compared with a £75m profit a year earlier. Revenue rose 4.9% boosted by parcel sales up by a third, partly offset by letters down by 21%. Redundancy costs were £147m, coronavirus expenses were £85m and mix-change costs were £95m.
Profit at the GLS logistics business rose 84% to £166m as exceptional volumes and price offers in some countries sent revenue up 22% with an 8.9% adjusted operating margin.
The results present a mixed picture for the former state-owned company. The coronavirus crisis has sent parcel revenue soaring as households have shopped from home. Parcel revenue exceeded letters for the first time at Royal Mail. But social distancing measures, staff absence and other expenses related to the virus have cost Royal Mail money.
Royal Mail shares rose 7.1% at 09:13 GMT.
Keith Williams, interim chief executive, said: The growth in online shopping and parcels during the pandemic, combined with our increased focus on delivering more of what customers want, has led to revenue growth of nearly 10%.
"As parcel volumes at both Royal Mail and GLS have continued to be robust year to date, revenue performance in the [full-year] scenario has improved. It remains difficult to give precise guidance but parcel growth is expected to remain robust in Q3, with more uncertainty over trends in Q4 due to the development of the Covid-19 pandemic, further recessionary impacts and trends in international volumes."
Williams said the outlook was uncertain, particularly for the fourth quarter. Annual Royal Mail revenue is projected to be £380m to £580m higher than a year earlier with mix change costs increased to £210m and Covid-19 costing £155m. Revenue at GLS is set to rise by 21-23% with an adjusted operating margin of about 8%.
Neil Wilson, chief market analyst at Markets.com, said: "Royal Mail has achieved a milestone in its history as a result of the pandemic, though the trend has been going in this direction for many years. For the first time, parcels revenue at Royal Mail exceeds letters revenue.
"The results indicate Royal Mail is moving in the right direction in terms of the shift to parcels, and point to the large opportunity in this space that the company has been a bit slow to adapt hitherto. But it also points to some near-term cost implications from the mix change."