Royal Mail parcel volumes dip as Covid curbs ease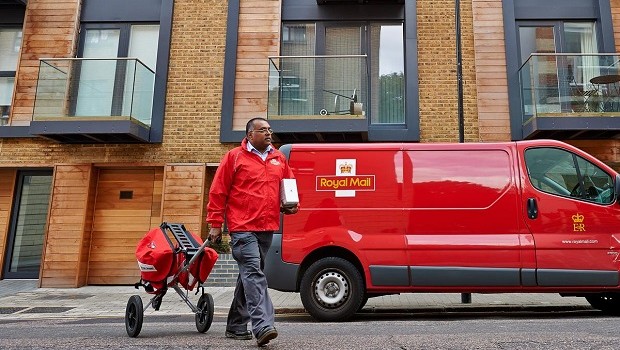 Royal Mail said revenues rose 12.5% in the first quarter as people continued to shop online with Covid lockdown restrictions still in place, although UK parcel volumes had started to slip as curbs were lifted.
Parcel volumes at the firm's UK business, including items shipped abroad, were down 13% year on year in the three months to June 30, affected by post-Brexit trading arrangements with the European Union, increased handling costs and the reduction in air freight flights, but were still up 19% on the pre-pandemic 2019 quarter.
"We are starting to see evidence that the domestic parcel market is re-basing to a higher level than pre-pandemic, as consumers continue to shop online," Royal Mail said on Wednesday ahead of its annual shareholder meeting
Parcel volume growth at the firm's international GLS unit continued, although at a slower rate, due to "exceptionally strong" comparators from the same period in 2020-21.
Royal Mail said there was still uncertainty about levels of Covid transmission, the impact on consumer behaviour and economic factors such as GDP growth and inflation, "all of which will impact on future performance".
"We continue to expect fluctuations in volumes as we emerge from Covid restrictions, which we will need to manage accordingly. Nonetheless we are encouraged by the revenue performance across Royal Mail and GLS in the first quarter, and notwithstanding the current uncertainty, remain confident about the full year."
The privatised postal operator's UK domestic business handled 326m parcels, down 7% year on year in a period when shops were closed people locked down in their homes. However, the figures is still 35% than the same quarter in the pre-pandemic year of 2019.
"Consequently, total parcel volumes in the first quarter this current financial year decreased compared to the same period last year with the rate of decline increasing across the quarter as lockdown measures were eased," the company said.
Richard Hunter, head of markets at interactive investor, said: "The question overhanging the future revolves around the burgeoning parcels business. The early evidence is that even after the expected drop in volumes over the last quarter, the direction of travel is clearly promising."
"How much of the elevated levels of online shopping remain will be critical to the group's ongoing success, but the company is confident that the parcels business is rebasing to higher levels than pre-pandemic, as the letters business continues its inevitable and probably terminal decline."
Hunter said Royal Mail was battling reduced air freight capacity and increased costs in fulfilling international orders, while the Covid Delta variant could potentially stall a "nascent recovery".
"At the same time, competition in the sector remains fierce and the group will need to maintain the progress it has achieved thus far."