Royal London pays out £8.5m for Covid-19 deaths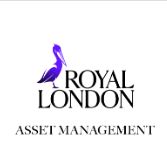 Royal London has paid out £8.5m of life insurance claims to the families of more than 1,200 customers whose deaths were ascribed to Covid-19.
The UK's biggest mutual insurer swung to a pretax loss of £181m for the six months to the end of June from a £397m profit a year earlier. The first-half loss was caused by falling asset values during the coronavirus crisis and reduced bond yields as central banks slashed interest rates.
Life and pensions new business sales fell 18% to £4.7bn as households delayed investment decisions and companies stuck with established pension providers during the coronavirus lockdown. Assets under management were unchanged at £139bn. Protection product sales rose 15% to £407m as customers bought life insurance during the crisis.
Chief Executive Barry O'Dwyer said: "Covid-19 will inevitably continue to have an impact on new business prospects. Looking further ahead, our strong capital position and unrivalled reputation with advisers and customers will stand us in good stead as we continue to help customers meet their protection, investment and long-term savings needs."
Royal London set aside £10m for Covid-19 claims in the first half and said it paid out £8.5m. Life insurers pay increased amounts to customers during pandemics but can also make gains because their pension payouts are reduced.
Chairman Kevin Parry said: "We have paid out claims to the families of more than 1,200 customers as a result of deaths attributable to Covid-19. Our thoughts are with all our customers and their families at this time."