Rolls-Royce trades in line, shows signs of recovery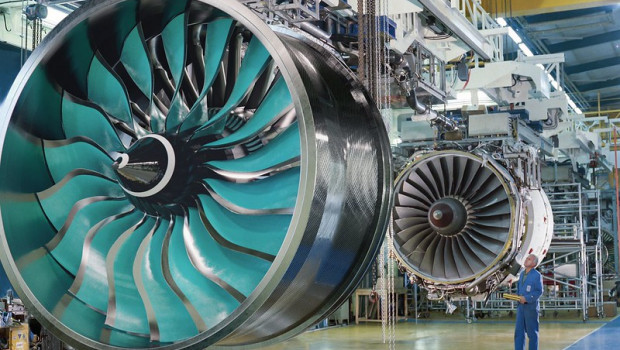 Aerospace and defence giant Rolls-Royce said on Thursday that its financial performance year-to-date had been in line with expectations as it kept its full-year financial guidance for 2022 unchanged.
Rolls-Royce stated it was "well positioned" for anticipated growth in its end markets and continues to expect "positive momentum" in its financial performance in 2022 despite ongoing risks stemming from macroeconomic uncertainties.
The Manchester-based firm said it was working closely with its global supply chain in order to limit the impact of disruptions and also noted that its long-term sourcing agreements and hedging policies designed to limit volatility in raw material inflation, gave it "some near-term protection".
In its civil aerospace unit, large engine long-term service agreement flying hours for the first four months of 2022 were 42% higher than in the prior year, while in defence, Rolls-Royce noted its strong order backlog gave it confidence in revenues, profits and cash conversion against the headwinds of inflation and supply chain risk.
Rolls-Royce also highlighted that over the medium-term, it expects civil aerospace underlying revenues to grow at a "low double-digit percentage compound average growth rate" from 2021, with an operating margin percentage in the "high single-digits", and with trading cashflow "comfortably exceeding" operating profit.
The London-listed group added that it was "progressing well" with its programme of disposals and was confident in generating around £2.0bn in total proceeds once the sale of its ITP Aero business completes, which it expects to take place in the first half of 2022. Proceeds from its programme of disposals will be used to repay debt.
As of 0850 BST, Rolls-Royce shares were up 0.96% at 81.27p.
Reporting by Iain Gilbert at Sharecast.com