Rolls-Royce shares hit new low on cash-call concerns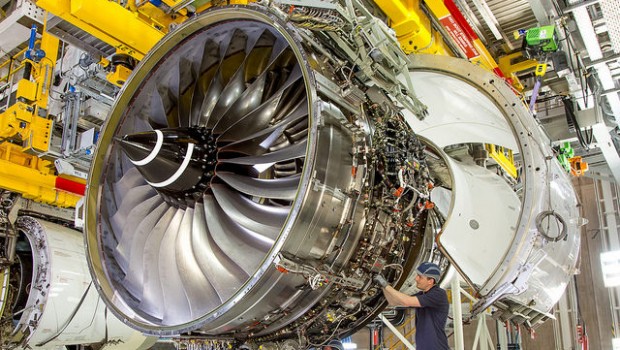 Rolls-Royce shares fell to a new 17-year low as speculation mounted about the size and structure of the company's likely capital raising.
Last week Rolls-Royce confirmed that it was considering raising up to £2.5bn of new capital to strengthen finances torn to shreds by the Covid-19 crisis. The FTSE 100 engine maker said options included a rights issue and other sources of cash, thought to include sovereign wealth funds.
At the weekend the Mail on Sunday reported the company was considering pricing a share offer at £1 a share - 35% less than Friday's closing price. The hefty discount would be designed to attract investors to back the company.
JP Morgan said on Monday it noted the press reports but argued Rolls-Royce would need to raise £6bn or more of new equity. The bank predicted more than one equity raising in the next 12-15 months as cash continues to drain from the business.
Rolls-Royce shares fell 5.9% to 145.60p at 14:52 BST. The last time the shares were this low was in summer 2003.
The company's shares have lost almost 80% of their value in 2020 after the coronavirus pandemic plunged the aviation industry into the worst crisis in its history. The company predicted in July that it would burn through £4bn of cash in 2020 as airlines cut capacity and delay orders for new planes.
JP Morgan analyst David Perry cut his price target to 65p from 80p and kept his 'underweight' rating on Rolls-Royce shares.