Rolls-Royce finds signs of wear in XWB engine blades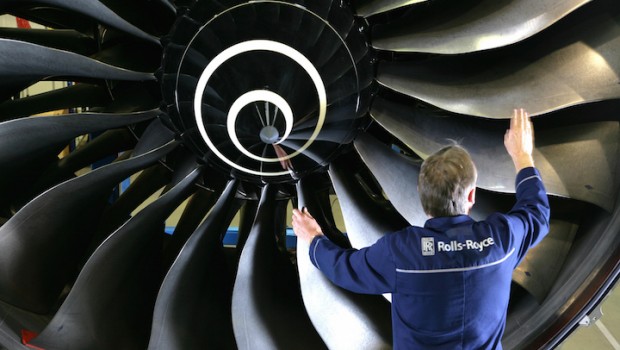 Rolls-Royce sought to reassure investors and customers after finding signs of wear in compressor blades used in its Trent XWB-84 engines.
The FTSE 100 said it found signs of wear in a small number of engines that have been in service for four or five years. It said wear to intermediate pressure compressors was discovered during scheduled shop visits and that none of the engines, which power the Airbus 350, performed abnormally in flight.
Rolls-Royce said it published its update "to address any potential speculation" that could result from an airworthiness directive to be issued by the EU's air safety regulator on Wednesday. The company said it expected only limited extra work on the engines and that significant customer disruption and extra costs were unlikely.
The FTSE 100 company said it was inspecting all other XWB-84 engines of a similar age. A few more than 100 of the engines have been in service for four to five years. Rolls-Royce has found signs of wear "on an average of only one or two IPC blades in a minority of those inspected", the company said.
Doubts about its newest and most successful engine would be bad news for Rolls-Royce after the company spent more than £2bn dealing with faults in its Trent 1000 engines. The company is also trying to weather the storm of the worst downturn in aviation history caused by the Covid-19 crisis.
Chris Cholerton, Rolls-Royce's president of civil aerospace, said: "Engines now coming in for overhaul have travelled the equivalent of 350 times around the world, with no unplanned maintenance. It is reassuring to see that our proactive inspection regime has enabled us to identify and swiftly address this issue and minimise any potential impact on our customers."
The company said it had plenty of parts to repair the engines and that it had found no unexpected wear in newer XWB-84 engines.
Rolls-Royce shares rose 2% to 271.10p at 11:12 BST, broadly in line with a wider market boosted by gains for travel-related companies.