RM swings to statutory loss, warns of short-term challenges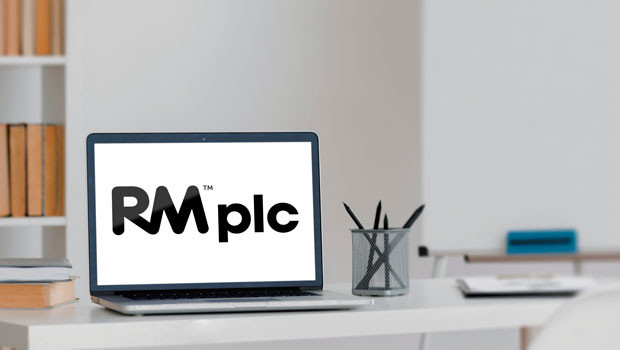 Education resource and technology provider RM reported a 4% improvement in first-half revenue on Tuesday, to £100.3m, driven by growth in RM Resources and the return of UK school exams in RM Assessment.
The London-listed firm said adjusted operating profit tumbled 42% in the six months ended 31 May, however, to £3.6m, which it put down to the "required turnaround" in the RM Technology division, impacts associated with its IT implementation programme, and increased freight costs in RM Resources.
Statutory losses after tax totalled £5.9m, swinging from a £2m profit a year ago, due to lower operating profits and higher expensed investment programme costs of £7.7m, up from £3.4m.
The board said the implementation of its new IT platform was proving "more challenging than anticipated", leading to extended timelines and increased project cost.
Net debt totalled £41.5m, with normal seasonal working capital movements and elevated IT project spend, widening from £10.5m a year ago, while the company's bank covenants were relaxed at May and November.
The payment of the company's dividend was paused due to elevated debt levels, with the directors saying they remained "committed" to a sustainable dividend policy, and would review it again ahead of the full-year preliminary results.
Looking ahead, RM said school funding was increasing in the UK, but school budgets had "challenging headwinds" including salaries, energy costs and general inflation, which would impact discretionary spending.
The company said its underlying market drivers were continuing to strengthen, confirming long-term growth potential with leadership positions in resilient markets.
Improving underlying sales momentum was being seen in each division, and the phasing impacts of delayed shipments in RM Resources from the first to the second half supported a positive revenue outlook.
RM described the macroeconomic environment as "challenging", explaining that together with IT implementation impacts, it would dilute profit conversion in the short-term.
"RM is starting to build encouraging revenue momentum across the group, which demonstrates the strength of our offer and market positioning," said chief executive officer Neil Martin.
"At the same time, it is clear that there is more work to do to translate this into the levels of operating margin that we aspire to."
Martin said the company was addressing that through its two-year transition period, which it outlined at the start of the year.
"Our long-term outlook remains positive, with the opportunity to capitalise on leading positions in resilient markets.
"Nearer-term, the work required to improve our operating platform and manage the challenging economic backdrop creates volatility that we must manage while we structure ourselves for long-term, sustainable success."
At 0926 BST, shares in RM were down 32.53% at 66.8p.
Reporting by Josh White at Sharecast.com.