Riverstone Energy seeks to diversify amid 'challenging' E&P market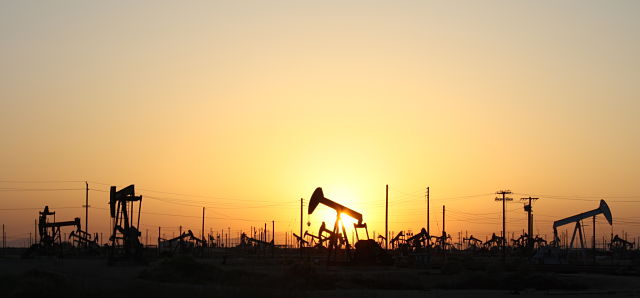 Riverstone Energy updated the market on its performance for the three months ended 30 September on Wednesday, reporting a net asset value of $782m or £636m at period end, making for a net asset value per share of $9.79 or £7.97.
The FTSE 250 company reported a loss of $275.8m for the three months, which meant its basic loss per share for the quarter stood at 345.21 US cents.
Its market capitalisation as at 30 September stood at $582m, or £474m, while the company's share price at period end was $7.29 or £5.93.
Total invested capital during the period was $23m, the board said, in Aleph Midstream, while total realisations of $23m came from Canadian Non-Operated Resources at $16m, Carrier Energy Partners II at $3m, ILX Holdings III at $3m, and Ridgebury H3 at $1m.
Total gross committed capital as at 30 September was $1.498bn, and total net committed capital at period end was $1.158bn, or 97% of net capital available.
Riverstone said its total net capital invested as at 30 September was $979m, or 82% of net capital available.
"During the quarter, REL closed the Aleph Midstream transaction and made its initial investment in the company," said Riverstone Energy chairman Richard Hayden.
"We are actively focussed on further diversifying the portfolio with exposure across the midstream, services, and power sectors, in light of the challenging environment for exploration and production equity investments."
Hayden said capital needs for energy companies continued to grow, while financing sources were limited in the current market.
"The company's management engagement committee continues to hold discussions with the investment manager regarding changes to the terms of the investment management agreement."
David Leuschen and Pierre Lapeyre Jr, co-founders of Riverstone, added that as the company crossed the fifth anniversary of the start of the current commodity price downturn, market conditions for exploration and production investments were continuing to face "severe" headwinds.
"We are actively working to execute both defensive and offensive measures across the portfolio in order to increase cash flows, maintain ample liquidity and position for further realisations," the pair said in their joint statement.
As at 0905 GMT, shares in Riverstone Energy were down 0.63% at 475p.