Rio Tinto iron ore shipments up on China demand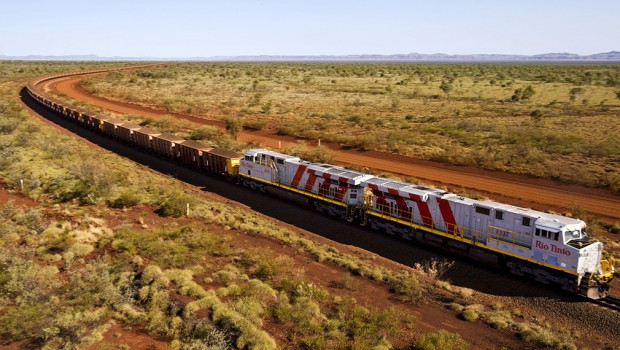 Rio Tinto on Friday reported a 1.5% rise in second quarter iron ore shipments on the back of stronger Chinese demand, but warned a second wave of the coronavirus presented a threat to key economies.
The miner shipped 86.7m tonnes of the commodity in the three months to June 30, up from 85.4m tonnes a year earlier as China's economy started to recover from Covid-19 shutdowns.
"Our iron ore assets are performing well in a strong pricing environment and we are on track to meet our 2020 iron ore guidance," Chief Executive Jean-Sébastien Jacques said.
The miner said conditions in China had improved across the second quarter and appeared to be stabilising, with construction and infrastructure sectors performing well.
"China's demand for iron ore continues while the recovery in Japan and Europe is yet to begin meaningfully and is likely to be subdued when it does," it said.
Rio reported stronger-than-expected mined copper output after an earthquake at its Utah operations. Total production fell 3% year on year on year to 132,800 tonnes, beating the consensus forecast of 114,000 tonnes.
"China's copper concentrate market remains favourable; however, the US market is weaker. Covid-19-related supply disruptions are between 3% to 4% of annual copper supply currently, in addition to normal industry supply disruptions, and could increase further," the company said.
Iron ore output stood at 83.2m tonnes, 4% higher from a year earlier. Bauxite production rose 9% to 14.6m tonnes, while aluminium output stood at 785,000 tonnes, down 2% from 2019.