Rio Tinto agrees to fund study into damage cause by Panguna mine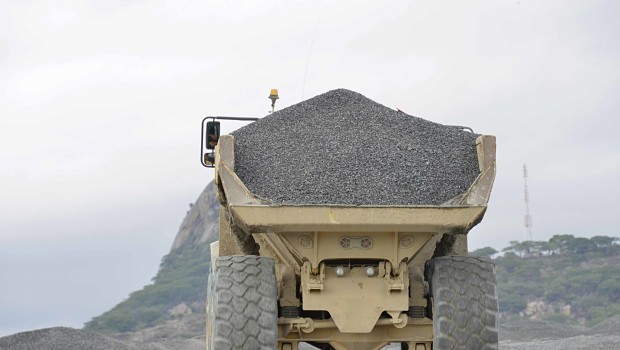 Global miner Rio Tinto has promised to pay for an independent assessment of environmental damage caused by its Panguna mine in Bougainville 32 years after it fled the island as it descended into civil war.
The move is in response to a claim from 156 residents of villages near the mine alleging that Rio Tinto is accountable for more than one billion tonnes of mine waste dumped into the Kawerong-Jaba river delta which continues to cause catastrophic environmental damage and is putting their lives and livelihoods at risk.
They are seeking commitments from Rio Tinto to contribute to a "substantial", independently-managed fund, to help address the harms allegedly caused by the mine and assist long-term rehabilitation efforts.
Panguna was operated by Bougainville Copper (BCL), majority owned by Rio Tinto, between 1972 - 1989, when operations were suspended due to an uprising against the mine over distribution of profits and subsequent 10-year civil war that led to the deaths of as many as 20,000 people.
A peace agreement was signed in 2001 and Bougainville was given greater autonomy within Papua New Guinea (PNG), with a non-binding referendum in favour of independence held in 2019.
Rio transferred its 53.83% majority shareholding in BCL to the Autonomous Bougainville government (ABG) and the PNG government in 2016 for nothing, giving ABG and PNG an equal share in BCL of 36.4% each.
BCL is an ASX listed company with the remaining 27.2% held by public and institutional investors. Rio holds no shares in BCL.
The communities have been represented by the Melbourne-based Human Rights Law Centre and in been in discussions with Rio since December.
Rio Tinto has not yet committed to funding the mine clean-up; this will be the subject of further discussions after the assessment is completed.
Panguna was once one of the world's largest and most profitable copper and gold mines, at one point accounting for 45% of all of PNG's exports. But less than 1% of profits from the mine went to Bougainville - in 1989, amid rising community anger at the environmental damage and the inequitable division of the mine's profits, customary landowners forced the mine closed, blowing up Panguna's power lines and sabotaging operations.
Rio Tinto has never returned to Panguna, claiming it is unsafe for its staff, and divested from the mine in 2016.