Rightmove FY profit, revenue decline after customer discounts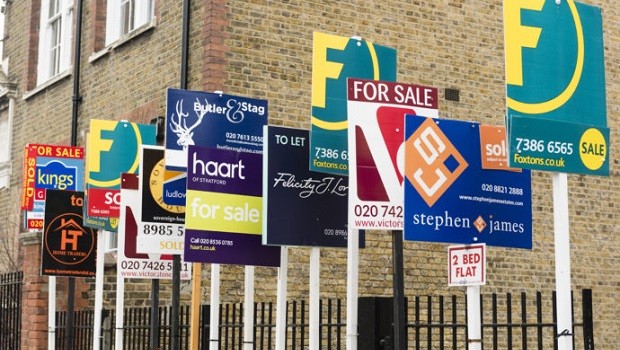 Rightmove reported a drop in full-year profit on Friday as revenue took a hit after it gave discounts to customers during the coronavirus pandemic, but said it will resume dividend payments and its share buyback programme.
In the year to 31 December 2020, pre-tax profit fell to £134.8m from £213.6m the year before, while operating profit declined 37% to £135.1m. Revenue was down 29% to £205.7m, reflecting the impact of the discount support offered to its customers between April and September.
Rightmove provided a 75% discount on invoice values to both agency and new home customers between April and July, and a further discount to agency customers in August and September of 60% and 40%, respectively.
The property website owner said membership numbers fell 3% to end the year at 19,197, with average revenue per advertiser (ARPA) was down 28% at £778 per month.
Still, traffic grew 31%, with time on site over the year at 15.9bn minutes, up from12.1bn minutes in 2019 and site visits of 2.1bn, up from 1.6bn.
Rightmove also said it was resuming dividend payments, recommending a final dividend of 4.5p a share for 2020. It has also approved the resumption of its share buyback programme in March.
Chief executive Peter Brooks-Johnson said: "In a year when we stayed in our homes more than ever before, people continued to turn to Rightmove for their next move and for real-time information, helping us to extend our lead in the market. The record traffic and enquiries that followed the reopening of the market led to us sending 51 million property leads to our customers. Strong activity has continued into 2021 and we recorded our busiest ever January for traffic.
"We remain mindful that 2021 may bring further Covid-related challenges, but we will continue to deliver our strategy to help make home moving easier, delivering the best solutions to our customers and the most engaging experience for our users."
The company said it expects ARPA to increase from the December 2020 level at a rate of growth towards that seen in 2019.
At 0850 GMT, the shares were down 1.2% at 598.60p.
Broker Liberum, which rates the stock at 'hold', said the results were broadly in line with its expectations, "unsurprisingly heavily impacted because of the discounts offered to customers throughout April to September".
"Reassuringly, membership numbers were ahead of our expectations (-3%, versus Liberum est.-6.6%) which has been helped by the stamp duty cuts and obviously the relaxation of restrictions for estate agents for the second and third lockdowns versus the first but memberships for the following year are expected to be broadly in line with FY20."