RHI Magnesita maintains expectations as prices rise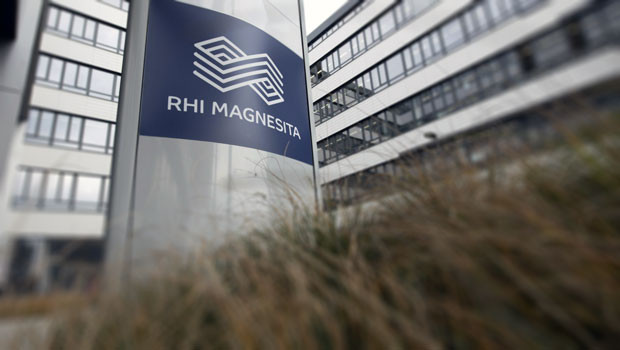 RHI Magnesita reported a 33% improvement in first-half revenue on Monday, to €1.59bn (£1.33bn), and by 25% in constant currency terms.
The FTSE 250 company said adjusted EBITA increased 47% year-on-year for the six months ended 30 June to €188m, or by 38% at constant exchange rates.
Net debt widened to €1.24bn, from €1.01bn at the end of December, in line with management expectations and guidance as a reduction in inventory volumes was offset by the increase in value of inventories and accounts receivable due to cost inflation and price increases.
The board announced an interim dividend of 50 euro cents per share.
Operationally, RHI Magnesita said it had executed €293m of price increases since the first half of 2021, driving "strong" top line growth and offsetting cost inflation from energy, raw materials and labour.
It also reported "significant" market share gains in steel, following its investment in the production network and inventory support earnings, as customers continued to prioritise security of supply.
The firm's recycling rate increased to 9.3% from 6.1% a year ago, leading to raw material supply and carbon dioxide emissions benefits following its new joint venture with Horn & Co.
Looking ahead, the board left its full-year earnings expectations unchanged, based on strong demand in the year-to-date, and its second-half order book.
It said the global growth outlook was being impacted by inflation and monetary policy responses, labour and energy market tightness and ongoing supply chain disruptions.
Margins would be maintained through further price increases, the board said, and with support from strategic cost saving initiatives.
The company's gearing was expected to reduce in the second half, targeting net debt-to-EBITDA towards 2x by the end of the year, depending on earnings performance.
"In the first half of 2022 we further demonstrated the benefits of prioritising customer deliveries in an environment of continued supply chain volatility," said chief executive officer Stefan Borgas.
"Our investment in inventories to ensure our customers remain supplied with essential refractories has underlined the importance of supply reliability and has enabled us to simultaneously increase prices and gain market share.
"Following major investments in our production network, sales, general and administrative expenses reduction and progress on our sales strategies, the group is in a strong position to maintain its leadership position in the refractory industry and to navigate future challenges."
At 1044 BST, shares in RHI Magnesita were down 2.75% at 2,190p.
Reporting by Josh White at Sharecast.com.