Revenue up, operating losses widen at Ascential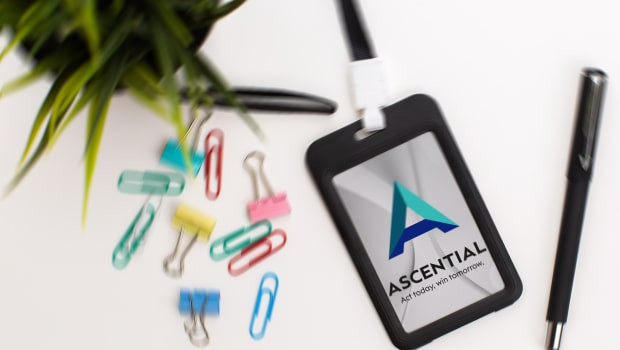 Information, analytics and e-commerce services company Ascential reported first-half results in line with market expectations on Monday, with revenue rising to £260.7m from £154.3m, although its reported losses widened.
The FTSE 250 firm said its reported revenue growth for the six months ended 30 June was £106.4m, or 69%, of which organic growth made up 42%.
Digital revenues, including awards, now made up more than 70% of its total revenue mix based on the 12 months to June.
Adjusted EBITDA jumped to £67.2m from £42.8m, with the company's margin slipping to 25.8% from 27.8% a year ago.
Digital commerce adjusted EBITDA totalled £1.8m, down from £10.8m year-on-year, with the board reporting that margins were suppressed as the firm invested ahead of revenue growth in delivery capacity, product development and sales and marketing.
Ascential's reported operating loss widened to £35.1m from £2.4m, stated after adjusting items of £89.7m, up from £36.2m year-on-year.
Those adjustments reflected the amortisation of acquired intangibles of £17.5m, and of share-based payments of £7.6m.
They also included non-trading items of £33.2m for acquisition earnouts, transaction and integration costs and the expense of build costs for its new ERP and Salesforce systems.
A non-cash charge of £31.4m was also recorded for the impairment of the Edge Digital Shelf intangibles, with a "strategic shift" to refocus those services solely on "leading global marketplaces" to enable greater future profits.
Adjusted diluted earnings per share from continuing operations rose to 8p from 5.7p at the same time last year, while Ascential reported operating cash flow conversion of 128%, down from 182%.
The company said cash consideration paid for the acquisitions of Sellics and Intrepid and the settlement of deferred consideration was partly offset by strong operating cash generation, with closing net debt standing at £172.7m, making for a leverage ratio of 1.6x EBITDA, compared to £73.8m and 0.9x at the end of December.
"Ascential has had an excellent first half of the year, with strong growth in group revenue and profit in line with expectations," said chief executive officer Duncan Painter.
"Each of our segments delivered double digit revenue growth: all the more pleasing given the challenging macro backdrop.
"We are making good progress with our mission to make digital commerce the number one, global real-time platform that powers e-commerce by enhancing our capabilities, expanding our partnerships with leading e-commerce marketplaces and increasing our addressable market through complementary acquisitions."
Painter said despite the current macroeconomic uncertainty, all of its businesses were "wel- positioned" to drive the success of Ascential now and in the long term, as it continued to invest to extend its market leadership and maximise its future profitable growth.
"Our ability to execute our strategy, combined with structural growth in our end markets and the success of our Cannes Lions and Money20/20 events - whose revenue exceeded 2019 levels - underpins the board's continued confidence."
At 1049 BST, shares in Ascential were down 7.53% at 270p.
Reporting by Josh White at Sharecast.com.