Revenue, profit down as the AA focuses on cost savings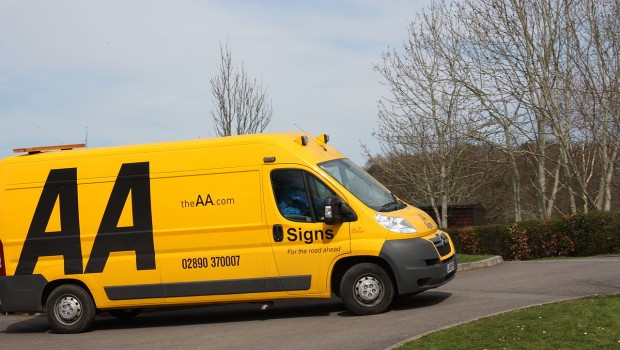 FTSE 250 motoring services company the AA reported results in line with expectations on Tuesday, though overall revenue fell 0.4% to £968m in the 12 months to 31 January.
That decline was put down to expected reductions in insurance services, driving services and the Ireland division, while roadside assistance revenue rose 1.8% to £724m.
Group trading EBITDA reduced 3.3% to £415m - also in line with expectations - while profit after tax was £6m - down from 2015's £69m, after a net cost of £85m related to refinancing. Adjusted basic earnings per share were 23.2p.
"In this past year, the first year of our transformation, we have strengthened the foundations of the AA and put in place the platform which will allow us to revolutionise the customer experience," said executive chairman Bob Mackenzie.
"We also completed a major restructuring of the debt which has substantially reduced the cost of our borrowings. At the same time, we have delivered results in line with expectations with strong operational cash flow."
Mackenzie said an increase in retention and the slowing of the historic decline in personal members at an early stage of the transformation was demonstrating the strength of the brand, the value of its services and the responsiveness of the business to change.
During the year, the AA developed its marketing strategy in a bid to woo new members, adding new services and loyalty rewards, and launching the first brand advertising campaign in eight years.
The AA would continue to invest across the business, Mackenzie explained, but remain on track to deliver annual savings of at least £40m off the cost base from the 2019 financial year.
So far, the company had delivered £8m of that £40m in savings through restructuring, it reported.
"The board's confidence in the business, combined with the substantial reduction in the annual cash interest costs achieved by the refinancing, has led them to recommend the payment of a total dividend of 9 pence in respect of the 2016 financial year," he announced.
"With stronger foundations and the significant potential we see across the business, including our newly launched insurance underwriter and financial services partnership, we look to the future with confidence. We expect to begin to realise the very substantial benefits of this transformation in the 2018 financial year."
AA's board recommended a final dividend of 5.5p, taking the full year dividend to 9p per share.