Revenue and income slide as Allied Minds exits mature investments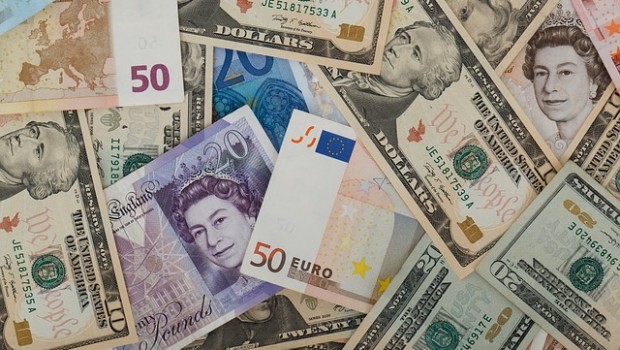 Intellectual property commercialisation company Allied Minds reported a fall in first-half net cash and investments to $56.8m (£45.04m) on Thursday, from $97.7m year-on-year, of which it said $46.6m was held at the parent level, compared to $50.6m.
The London-listed firm said that reflected its investment in portfolio companies and headquarters operating expenses, offset by cash inflows from the sale or dissolution of Allied-Bristol Life Sciences, Percipient Networks and Signature Medical.
Revenue slid to $1.5m for the six months ended 30 June, from $2.1m a year earlier, which the board put down to the "early stage nature" of its portfolio companies, and the deconsolidation of two of its existing portfolio companies - HawkEye 360 and Spin Memory - in the second half of 2018.
Income for the period stood at $2.5m, falling from $4.3m, of which $3.1m was attributable to the company, swinging from an attributable loss of $12.5m year-on-year.
Allied Minds said that primarily reflected sales, general and administrative expenses and research and development spending of $16.4m and $12.3m respectively, to support portfolio company development activities.
It also reportedly reflected other income of $24.7m, from a $33.9m in gain on investments held at fair value offset by the company's share of losses of $9.2m from the deconsolidated entities accounted for under the equity method.
Allied Minds said it had invested $24.3m into its portfolio companies so far in 2019, including $15.3m post-period end, adding that third-party investors subscribed for $110.3m of portfolio company equity during the year to date, including $105.8m since the period ended.
"We have made good progress since our appointment to implement our revised strategy of focusing exclusively on supporting our existing portfolio companies and maximising monetisation opportunities at the right time, while reducing ongoing annualised HQ operating expenses," said co-chief executive officers Joseph Pignato and Michael Turner in a joint statement.
"The strong funding rounds at HawkEye 360 and Federated Wireless, together with the significant technical and commercial progress throughout the technology portfolio, demonstrate the value and momentum of the portfolio."
Pignato and Turner said the announced sale of the company's HawkEye 360 shares was a "major" development.
"The sale provides an excellent return on invested capital, enables us to make a significant return of cash to shareholders, and strengthens our ability to continue to fund and support our existing technology portfolio."