Retail sales slide in September - CBI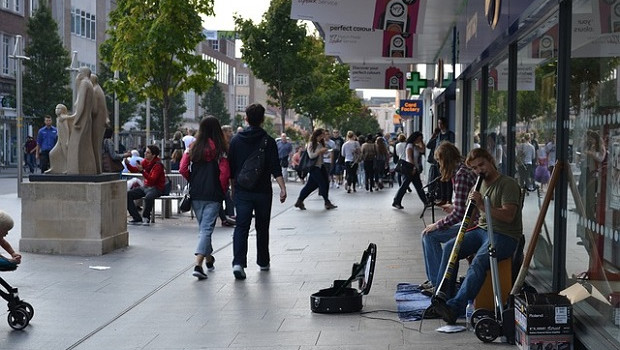 Retail sales fell sharply in September, a closely-watched industry survey showed on Friday, reversing a brief return to growth seen over the summer.
According to the latest CBI Distributive Trades Survey, the retail sales volumes balance came in at -20%, a sharp contrast to August's growth of 37%.
A balance is the weighted difference between the percentage of retailers reporting an increase and those reporting a decrease.
The reading was the lowest since April and well below analyst forecasts for around 10%.
Sales were also forecast to continue falling next month, although at a lower rate, at -13%.
Martin Sartorius, principal economist at the Confederation of British Industry, said: "Following a brief return to growth last month, retail sales volumes have once again fallen in the year to September, as the cost of living crisis continues to weigh on households' spending.
"Retailers remain pessimistic about the outlook."
Respondents also found sales for the time of year disappointing, at -7% compared to 3% in August, while orders placed with suppliers decreased in the year to September, to -16% compared to 1% a month earlier.
Internet sales volumes continued to decline, but at a faster rate, at -19% against August's -7%. Respondents said the rate of decline was expected to moderate marginally in October, however.
The survey was carried out between 26 August and 14 September, with a total of 94 firms - 39 of which were retailers - responding.