Restockng drive in China sees Genus's free cash flow more than triple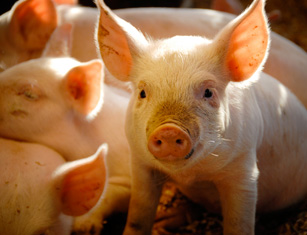 Genus posted a big uplift in profits before tax with cash flows more than tripling thanks to strong sales in China.
For the year ending on 30 June, the cattle and swine genetics specialist a 13% jump in sales to reach £551.4m and a 22% rise in profits to £71.0m on adjusted basis, for a 23% improvement in earnings per share to 85.4p.
Free cash flow meanwhile was 352% higher to £35.2m.
The company's boss, Stehpen Wilson, highlighted the strong demand seen in China for its swine products, as large customers looked to restock their herds in the wake of the 2019 African Swine Fever epidemic.
Wilson also called attention to the operational challenges during the period for meat processors in the US due to the Covid-19 pandemic, anticipating that the sector would continue to be impacted during the 2021 financial with management anticipating greater currency headwinds.
The group's porcine genetics business, known as PIC, saw sales rise by 17%, with volumes up by 13% or 6% excluding China, and operating profits growing by 25%.
ABS, which is Genus's dairy and beef cattle arm, meanwhile saw volume growth of 8% with total revenues 9% higher.
Indeed, the firm more than doubled the size of its PIC supply chain in China to capitalise on the country's drive to restock.
Weaker currencies, mainly in Latin America, subtracted £3.4m from topline growth for the year.
comprise semen, embryos and breeding animals with superior genetics to those animals currently in farms. Genus's customers' animals produce offspring with greater production efficiency and quality, and our customers use them to supply the global dairy and meat supply chains.
Regarding the outlook, despite the likelihood that Covid-19 would continue to heavily impact "many sectors" across the globe for some time, Genus expected trading over the year ahead to be in line with management's expectations.
At period end, the group's net debt, including £24.7m resulting from the adoption of IFRS 16, stood at £102.6m and at 0.9 times the company's earnings before interest, taxes, depreciation and amortisation.
Genus bumped up its dividend payout by 5% to 29.1p.