Restaurant Group scraps full-year dividend to support strategic priorities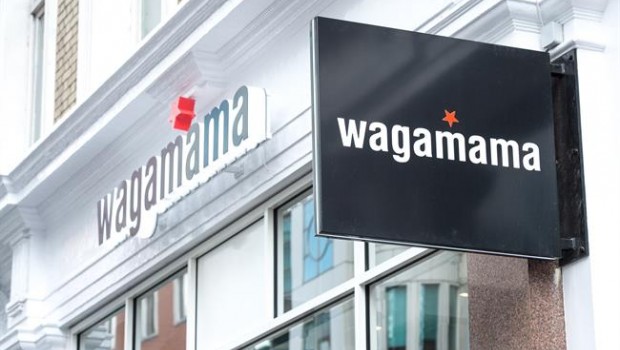 Shares of Restaurant Group fell after the company scrapped its full-year dividend in order to support its strategic priorities.
The announcement came as the company fell into a full-year statutory loss before tax of £37.3m after profits of £13.9m in 2018.
Commenting on the restaurant and pub owner's results, group chief executive officer, Andrew Hornby, said: "Our three growth businesses of Wagamama, Concessions and Pubs are all out-performing their respective markets and have clear potential for further growth.
"I am also acutely aware of the challenges facing our Leisure business and the wider casual dining sector."
Hornby was referring to the recent 6.2% hike in the National Minimum Wage and in the Living Wage, which had led management to bump up its own forecast for net cost inflation in 2020 by £2.0m-£3.0m to £15.0m.
For the next two years, rationalising Leisure would be one of Restaurant's three top priorities, with the other two being growing Wagamama, the Concessions and Pubs businesses and accelerating the deleveraging of the company.
Full-year group sales did nevertheless outpace analysts' estimates, rising by 2.7% on a like-for-like basis (UBS: 2.2%) with total revenues jumping 56.4% ahead to £1,073.1m following the purchase of the Wagamama chain.
And trading since period end was described as "encouraging" with LFL sales 5.3% higher, with Wagamama delivering a best-in-class LFL increase of 8,5%, while cost synergies from Wagamama were running ahead of plan and site conversion progressing well.
Restaurant Group owns 650 restaurants and pub restaurants, with some of its main trading brands being Wagamama, Frankie & Benny's, Chiquito and Brunning & Price.
Group operating cash-flow also improved, from £88.3m in 2018 to £140.5m for last year, while the net debt position improved from £291.1m to £286.6m, or 2.1 times' earnings before interest , taxes and depreciation.
On an adjusted basis, which strips out an exceptional pre-tax impairment charge of £111.8m in its lesiure business, earnings per share slipped from 14.7p to 11.9p.
Canaccord Genuity analyst Nigel Parson said the company's leisure unit remained its 'Achille's heel', labelling plans to accelerate its rationalisation "easier said than done".
Nevertheless, the analyst drew comfort from the fact that current trading at all units was good and in positive territory.
"We are encouraged by the sense of renewed energy and focus but the dividend cut could force some sellers into the market," he said.
"For other investors, we believe this is an interesting entry point to this long-promised recovery play."
As of 0910 GMT, shares of Restaurant Group were trading 4.85% lower to 111.80p.