Restaurant Group raises £57m in placing to help weather Covid crisis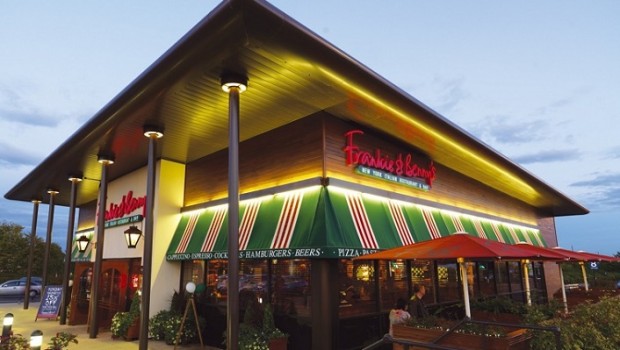 Wagamama owner Restaurant Group has raised £57min a placing of 98.3 million shares to help it weather the coronavirus pandemic.
The company, which also owns Chiquito's and Frankie & Benny's, placed the shares at 58p each. This is a 3.2% discount to the closing share price of 59.90p on Wednesday.
"The placing is expected to provide sufficient liquidity for the company to deal with this challenging environment and enable it to continue to operate, where possible, through this extraordinary period whilst ensuring that it is well positioned for the eventual normalisation," Restaurant Group said in a statement late on Wednesday, when it announced the placing.
The company also said on Wednesday that in a scenario where all of its restaurants and pubs remain closed until the end of June, it expects total sales to decline around 50% in 2020.
"With the government indicating that social distancing measures will remain in force post lockdown, we believe that there will be a slow recovery in footfall during the rest of this financial year.
"We therefore assume that we would be extremely disciplined in the phased reopening of our restaurants through July to December 2020 and would expect to reopen around 400 of our 600 restaurants and pubs across that period, potentially with some restrictions on operations immediately following lockdown."