Rentokil scraps dividend and cuts top people's pay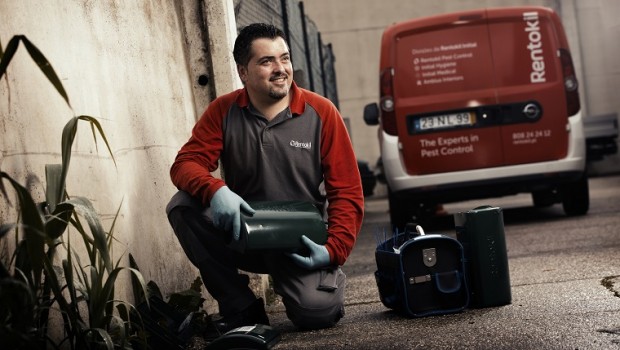 Rentokil International has cancelled its dividend and cut the pay of its top people in an effort to conserve more than £500m in cash after the Covid-19 crisis hit its business.
The pest control and hygiene services company also said it would cut capital spending and had scrapped acquisition plans. Rentokil has drawn down its revolving credit facility, leaving it £650m of cash funds.
Rentokil said it had cut pay "across the board and all senior management grades". It has cancelled bonus schemes and postponed the long-term incentive plan for 2020. The final dividend proposed in February has been postponed.
The FTSE 100 company said it took the actions after the virus had a greater impact on its business in the past 10 days.
In February Rentokil said it expected a strong performance in the first quarter with the virus's impact mainly in China. But now the impact has spread to most of its main markets as governments impose lockdowns on people and businesses.
Chief Executive Andy Ransom said: "While we had made a good start to the year, the ongoing uncertainty and turmoil presented by the Cocid-19 outbreak will mean we will have a difficult second quarter and potentially beyond. However, we are taking appropriate cost and cash action to protect the business and our liquidity, and to put us in the best position to support the recovery phase."
Scrapping acquisitions and the dividend will save about £300m in cash, Rentokil said. Pay cuts, a hiring freeze, reduced marketing spending inventory management and other measures will reduce costs by £100m. In total the company expects to conserve more than £500m.
The company said when the crisis is over it expects strong demand for its services. "The measures we have taken to protect our colleagues and our financial resources, and help our customers throughout this period, will best position us to come out of the pandemic ready to meet the needs of the global pest control and hygiene markets," it said.