Rentokil Initial reports 'good' Q1, disinfection decline continues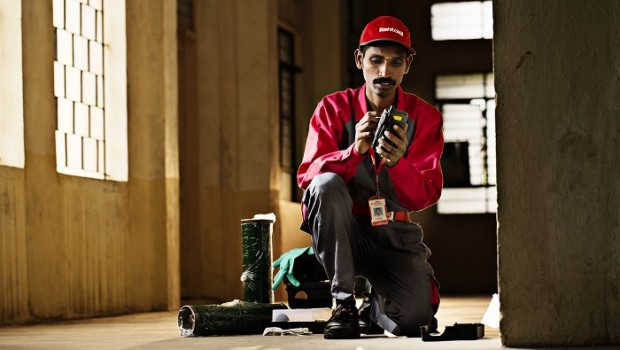 Rentokil Initial reported a "good start" to the year on Thursday, with group ongoing revenue growing 15.4% at constant currency to £711.3m in the first quarter, of which 9.4% was organic and 6% was from acquisitions.
The FTSE 100 pest control and hygiene company said its hygiene operations delivered a 48.5% increase in ongoing revenue, supported by a revenue contribution of £75.7m from one-time disinfection services, reducing by about 25% on the high watermark level of £100m in the fourth quarter of 2020 as expected.
Pest control delivered ongoing revenue growth of 10.5%, and saw a return to organic growth of 1.2% in the first quarter.
Rentokil said recovery in its core businesses, particularly pest control, demonstrated growing momentum over the quarter, with the firm exiting March with group organic growth of 2.5% excluding disinfection, and organic growth in pest control of 6.3%.
The company signed seven acquisitions in the first quarter, with six of those in pest control, and one in 'Protect & Enhance'.
It said the acquisitions were made in Australia, Canada, France, Germany, Italy, Spain and Sweden, with combined annualised revenues in the year prior to acquisition of around £13m.
Rentokil said it had built a "substantial" pipeline of opportunities, and remained confident in its targeted spend of £400m in 2021.
Looking ahead, the board said the ongoing Covid-19 pandemic presented "obvious and continued" uncertainty.
It said that while progress had been made in controlling the virus in certain countries, aided by the roll-out of vaccines, other countries were seeing rising case numbers and the reintroduction of lockdowns.
The path to normality was thus set to be uneven, the board said, reflecting regional and country variances, the emergence of new strains, and vaccine hesitancy.
Notwithstanding that, the firm said it continued to expect 2021 to be a "year of transition" with its core services building momentum, as demonstrated by its performance in the first quarter, and with disinfection volumes and prices reducing "materially" from the start of the second quarter, leading to a "significant" unwind through the rest of the year.
"I am very pleased with the performance our colleagues delivered in the first quarter, in particular the growth momentum achieved by our pest control business, and we remain confident in delivering further operational and financial progress in 2021," said chief executive officer Andy Ransom.
At 0811 BST, shares in Rentokil Initial were down 2.23% at 500.57p.