Rentokil increases some of its growth targets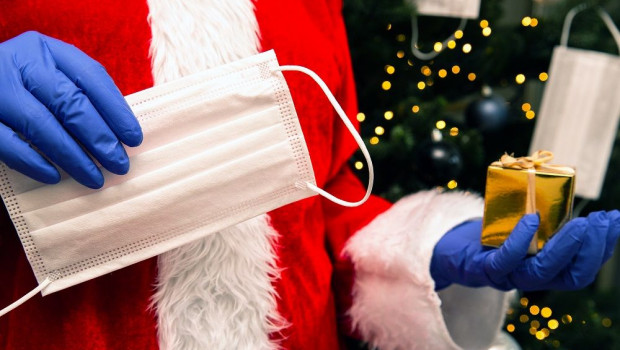 Rentokil Initial announced changes to its medium-term growth targets on Tuesday, with group organic revenue now expected to grow between 4% and 5%, excluding disinfection, from a previous 3% to 4% target.
The FTSE 100 company said on a division basis, it was expecting organic revenue to advance between 4.5% and 6.5% in pest control, up from 4% to 6%, while hygiene was targeted for 4% to 6% growth excluding disinfection, compared to its previous 2% to 3% goal.
Workwear operations had revenue growth of 3% to 4% pencilled in, having not featured in Rentokil's previous targets.
Ongoing revenue was now expected to grow between 6% and 9%, of which mergers and acquisitions would be responsible for growth of 2% to 5%, rising from the group's previous expectations for 5% to 8% improvements in ongoing revenue.
Rentokil Initial said it was now anticipating ongoing operating profit to grow at a rate higher than 10%, having previously indicated targets for growth of around 10%, while free cash flow expectations remained the same at around 90% cash conversion.
"In response to the Covid-19 pandemic and the increasing importance of hygiene and wellbeing services, we are expanding our hygiene category with effect from 1 January," the board explained in its statement.
"The enlarged category, called hygiene and wellbeing, will comprise our current hygiene operations together with our Ambius, dental hygiene and cleanroom services operations, previously part of our 'protect and enhance' category.
"In addition, the group's UK property care business - also formerly in protect and enhance - will join the pest control category."
Rentokil said its workwear operations, focussed on France, would become the group's third business category.
The number of regions within the group would remain unchanged, with the rest-of-world businesses, which were previously included within the 'UK and rest-of-world' region, to be transferred to other regions to better reflect their geographic locations.
That would include Poland and the Nordics being transferred to Europe, its Caribbean operations moving to Latin America, and its businesses in the Middle East, North Africa and Turkey (MENAT) would shift to the Asia region, which would be renamed Asia and MENAT.
Rentokil's sub-Saharan Africa operations would still be reported within the UK geography.
There were no major changes planned for the North America region, with the exception of Puerto Rico, which would transfer to Latin America.
The Pacific region would remain unchanged, comprising Australia, New Zealand and Fiji.
"Consequently, the five regions will be named North America, Europe, UK and sub-Saharan Africa, Asia and MENAT, and Pacific," Rentokil confirmed.
"This new reporting structure will take effect from 1 January 2022."
Rentokil Initial said it would next update the market with its third quarter trading statement, set to be published on 21 October.
At 0911 BST, shares in Rentokil Initial were down 1.77% at 567.2p.