Renalytix reports positive outcomes from Mount Sinai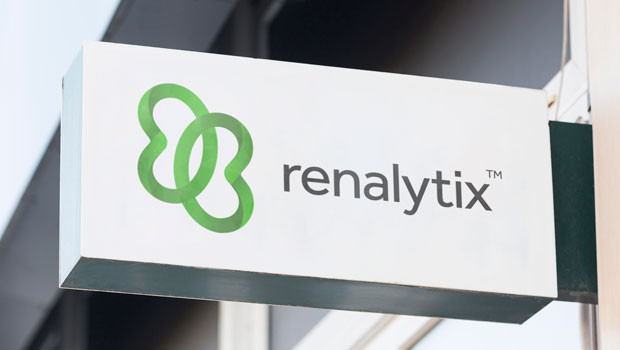 Renalytix updated the market on the deployment of its 'KidneyIntelX' bioprognostic testing in 1,112 adult diabetic kidney disease (DKD) patients at Mount Sinai Health System on Friday.
The AIM-traded firm said the deployment "demonstrated utility" in driving guideline appropriate use of therapies, including SGLT-2 inhibitors and RAAS inhibitor use, and "timely consultation" to specialists in high-risk patients.
It said the Mount Sinai clinical utility data was presented as a late-breaking e-poster session on 5 June at the American Diabetes Association's 82nd 'Scientific Sessions' in New Orleans.
In the study, more than half of KidneyIntelX prognostic tests were ordered by primary care physicians, followed by endocrinologists.
The application of guideline-based care, including therapeutics and appropriate specialist consultation, increased in proportion to reported risk of rapid progressive decline in kidney function, it reported.
Renalytix said the breakdown of risk in the real-world evidence population was "similar" to what was observed in peer-reviewed, published KidneyIntelX clinical validation cohorts.
In the 1,112 patients tested, KidneyIntelX re-stratified patient's risk from standard kidney function metrics, and identified high risk adult patients with type-2 diabetes that were in stages one, two and three of chronic kidney disease (CKD).
It said that most importantly, the KidneyIntelX test helped physicians overcome the inertia seen with novel therapeutics proven to slow CKD progression and reduce associated patient cardiovascular event risk.
Compared to patients who scored low risk, there were increases in use of antihypertensives, a sixfold increase in the initiation of guideline-recommended treatments, and a nearly threefold increase in referrals to nephrologists, endocrinologists or dietitians.
In the high-risk patient category, 20% of patients were referred to a specialist.
Additionally, the company said there was an increase in the appropriate use of SGLT-2 inhibitor prescriptions by increased level of risk score.
"Understanding the clinical utility of diagnostic tools like KidneyIntelX in a real-world setting is critical to increasing access and availability of our testing in the United States," said company president Tom McLain.
"The findings from this clinical utility study reinforce the growing body of evidence demonstrating that KidneyIntelX can help to address significant unmet needs in DKD.
"An easy to understand, actionable risk score and care path allows primary care physicians to act early before health declines and significant kidney damage can occur."
At 1112 BST, shares in Renalytix were up 0.96% at 184.75p.
Reporting by Josh White at Sharecast.com.