Regulators probe Barclays CEO's Jeffrey Epstein links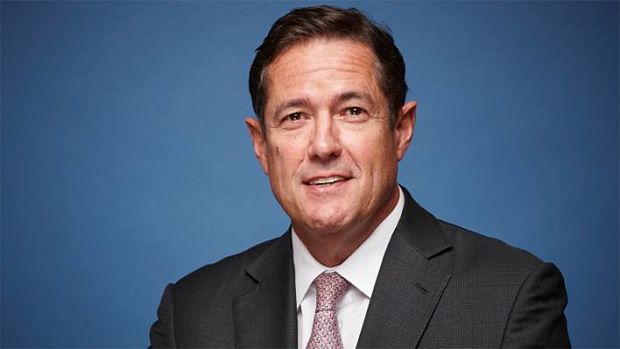 The Financial Conduct Authority and the Bank of England are investigating past links between Barclays' chief executive Jes Staley and the dead American paedophile Jeffrey Epstein.
In a statement about effectiveness tests for directors, Barclays said it had taken into account press reports linking Staley and Epstein, a convicted paedophile who was arrested for sex trafficking in 2019. Barclays said Staley had no conduct with Epstein since becoming CEO in 2015 and that after an internal review he has the full confidence of the board.
Posting a 25% increase in reported pre-tax profit, the bank said the FCA enquired about Staley's relationship with Epstein, who died in jail in August. The FCA and the Bank of England's Prudential Regulatory Authority then started an investigation into Staley's account of his relationship with Epstein and Barclays' description of the relationship to the FCA.
Barclays said: "Earlier in his career Mr Staley developed a professional relationship with Mr Epstein. In the summer of 2019, in light of the renewed media interest in the relationship, Mr Staley volunteered and gave to certain executives, and the chairman, an explanation of his relationship with Mr Epstein. Mr Staley also confirmed to the board that he has had no contact whatsoever with Mr Epstein at any time since taking up his role as Barclays Group CEO in December 2015."
The bank said it believed that after a review conducted with external lawyers Staley had been "sufficiently transparent" about his relationship with Epstein. "Accordingly, Mr Staley retains the full confidence of the board, and is being unanimously recommended for re-election at the annual general meeting," Barclays said.
Epstein, a multimillionaire financier, had extensive business and society links in the US and UK, including Prince Andrew, who has stepped back from royal duties over their relationship. Staley's contact with Epstein stretches back to the late 1990s when the Barclays boss ran JP Morgan's private banking arm, the New York Times reported.
Staley has been in trouble with the FCA and BoE before. The regulators fined him £642,430 in 2018 for trying to unearth the identity of a whistleblower at Barclays. The bank reported that Staley's pay rose to £5.9m in 2019 from £3.4m a year earlier.
Neil Wilson, chief market analyst at Markets.com, said: "Coming after the whistleblowing fine, it's looking like the cat may be running out of lives. I wonder if he can survive this."
The bank's shares fell 1.7% to 176.32p at 09:04 GMT.
Barclays revealed the investigation into Staley alongside its annual results, which showed a 25% profit increase despite a bigger provision for payment protection insurance (PPI).
Pre-tax profit for the year to the end of December rose to £4.4bn from £3.5bn a year earlier as revenue increased 2% to £21.6bn and costs fell 2% to £13.4bn.
Barclays set aside a further £1.4bn for dealing with PPI claims, up from £400m in 2018. Excluding that charge and other litigation and conduct costs, pre-tax profit rose to £6.2bn from £5.7bn. The bad debt charge rose to £1.9bn from £1.5bn.
Profit at Barclays UK halved to £1bn, hit by the PPI charge. Profit at the bank's international division, which includes investment banking, rose to £4.2bn from £3.8bn.