Regulator flags concerns over Hitachi-Thales deal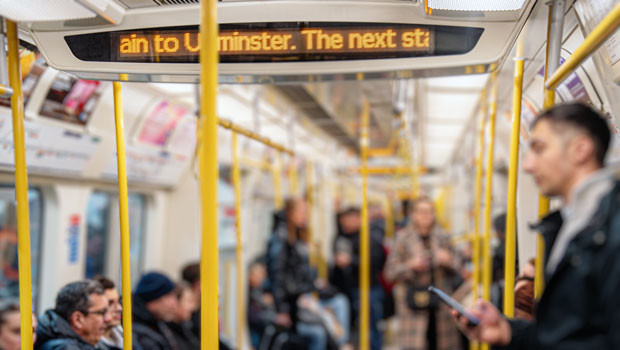 The competition watchdog has warned that a proposed deal between Thales and Hitachi could have a detrimental impact on both Network Rail and Transport for London.
In a statement issued on Thursday, the Competition and Markets Authority said it believed the proposed €1.7bn acquisition of Thales' ground transportation business by Hitachi Rail could lead to a "substantial lessening in competition" in the supply of digital mainline and urban signalling rail systems.
The primary customer for mainline signalling systems in the Great Britain is Network Rail, while TfL oversees the country's largest urban rail system.
The CMA said both Network Rail and TfL were expected to upgrade their systems in the coming years, and there was already a "very small number" of suppliers who dominate the provision of both mainline and urban rail signalling systems.
"Should the merger go ahead, there would be fewer credible bidders remaining for digital mainline signalling tenders, which could raise costs for Network Rail and negatively impact the digitalisation of the UK's rail network," it noted.
Overall, it concluded that the deal would likely reduce choice, leading to worse outcomes for Network Rail, London Underground, passengers and taxpayers.
Stuart McIntosh, chair of the independent inquiry group which has been assessing the proposed deal, said: "UK railway networks spend millions each year maintaining and upgrading signalling systems, which ensure transport networks run smoothly and passengers remain safe.
"Healthy competition in this market is essential to support innovation as well as keep costs down."
The CMA will now consult on its provisional findings, including discussing with France's Thales and Japan's Hitachi how its concerns could be addressed. Remedies could range from requiring Hitachi or Thales to sell parts of their existing businesses to blocking the merger altogether.
Hitachi Rail said it was "disappointed", adding: "Hitachi remains of the firm view that the merger will not substantially lessen competition for UK signalling projects. Our focus now is to find the best potential mitigations and an appropriate way forward."
Thales said it was working on how to best address the CMA's concerns, adding: "We remain confident in the competitive benefits of the transaction, which will deliver value for customers in the rail signalling and mobility sectors in the UK, Europe and globally."